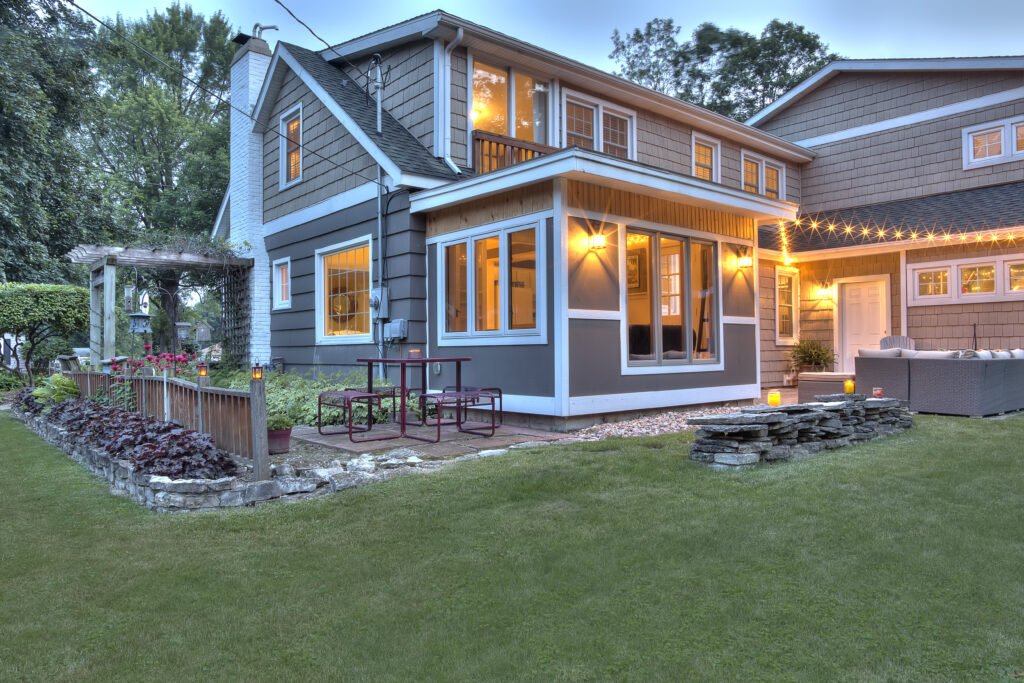 Commercial Roofing Service In Vancouver
Call Us for a Free Estimate Today.
Commercial Roofing Vancouver
Like any other roofing system, the sole purpose of Commercial Roofing is to provide optimal protection for your property while also not forgetting the aesthetic structure of the building. Commercial Roofing Systems may differ depending on certain factors such as climate conditions in your area, the size, and height of your property, and the specified look you're looking to achieve.
Unlike residential roofing, your alternative options for commercial roofing are way more vast which may be confusing at times to know what's best for your property and come up with a clear and well-thought decision.
This is where a roofing contractor in Vancouver comes in handy. Working with experts in the field allows you to have the leverage of understanding different types of scenarios and the best decision for all your roofing concerns. Perhaps you may need a little bit of help choosing the proper roofing for your commercial property and avoiding making rash decisions that will only cost you more in the long run. Being particular with your set budget also plays a huge role in letting your contractors help you adequately allocate your price range for you to get the best deal.
Having an idea of certain types of commercial roofing systems allows you to keep your budget straight and know whether you're goal is realistic or not. The most common commercial roofing systems are BUR Membrance, Metal Roofing, Modified Bitumen Roofing, EPDM Roof Membrane, TPO Roofing, and Green Roofing System.
Why Choose Us?
All Coast Roofing has got to be the best commercial roofing you'll ever find in Vancouver, North Vancouver, West Vancouver or Burnaby. We conduct free estimates for our lovely clients, so you won't have to worry about anything. We're in the service business and will do our best to provide convenience for all our customers. Click below so you can contact us, and we'll see how we can help with your commercial roofing needs.
Affordable Services
Highly Experienced Contractors
Quality Craftsmanship
Exceptional Customer Service
Benefits of Hiring Roofing Contractor
Commercial Roofing in Vancouver is certainly not an easy job, and you've had to get all the help you need to keep things up and running as smoothly as possible. Here are some of the many benefits of hiring a trusted and reliable roofing contractor.
Expert Opinion
Understand that these contractors have already worked on many roofing projects beforehand, so they'll know the best way to approach things to keep the task a lot more efficient and successful. Hiring contractors is not just about paying for their manual labor. Still, you could pick their brains and ask for their professional opinions about your decision-making on the roofing construction project.
Project Efficiency
Roofing projects could take a while, especially for commercial ones. It would help if you had a clear set goal and keep the process as smooth as possible, so hiring an excellent roofing contractor to tackle the job of commercial roofing for you is critical to the overall efficiency and how the project goes.
Roofing Inspection and Estimate
We've talked about the importance of having a set budget beforehand so you won't go under or overboard with your expenses along the way. Checking in with your contractors allows you to navigate the situation of your roofing and have a rough estimate on how much it would take for you to take into account your budgeting. Inspection isn't only before and after the commercial roofing project, so you'll be sure that everything was done according to plan.
Finding the Best Commercial Roofing in Vancouver
Choosing the right contractor for the job could make or break your whole roofing project endeavors. This is why you have to be specific on the parameters you are looking for to ensure the success of your commercial roofing job. Here are some things you need to consider in choosing the Best Commercial Roofing in Vancouver.
Built Reputation
Asking your neighbors is the simplest way to find out the trustworthy roofers in your area. It is crucial to find a roofing contractor with an already established background experience to ensure that you're dealing with battle-tested experts in the area.
Business License and Insurance
Of course, you have to double-check whether your roofing contractor of choice is operating legally. Another important thing is to find roofing contractors that provide insurance so you'll be able to count on them when something goes wrong during and after the project.
Reasonable Pricing
The most expensive ones don't always mean that they provide the highest quality of service. You have to consider the budget you are prepared to spend for the commercial roofing project and find roofers that suit your preference well.
Get Roof Ready
 Visit Us
3478 Pandora St, Vancouver, BC V5K 1W8

 Call Us
(778)-229-0250

 Contact Us
office@allcoastroofing.ca