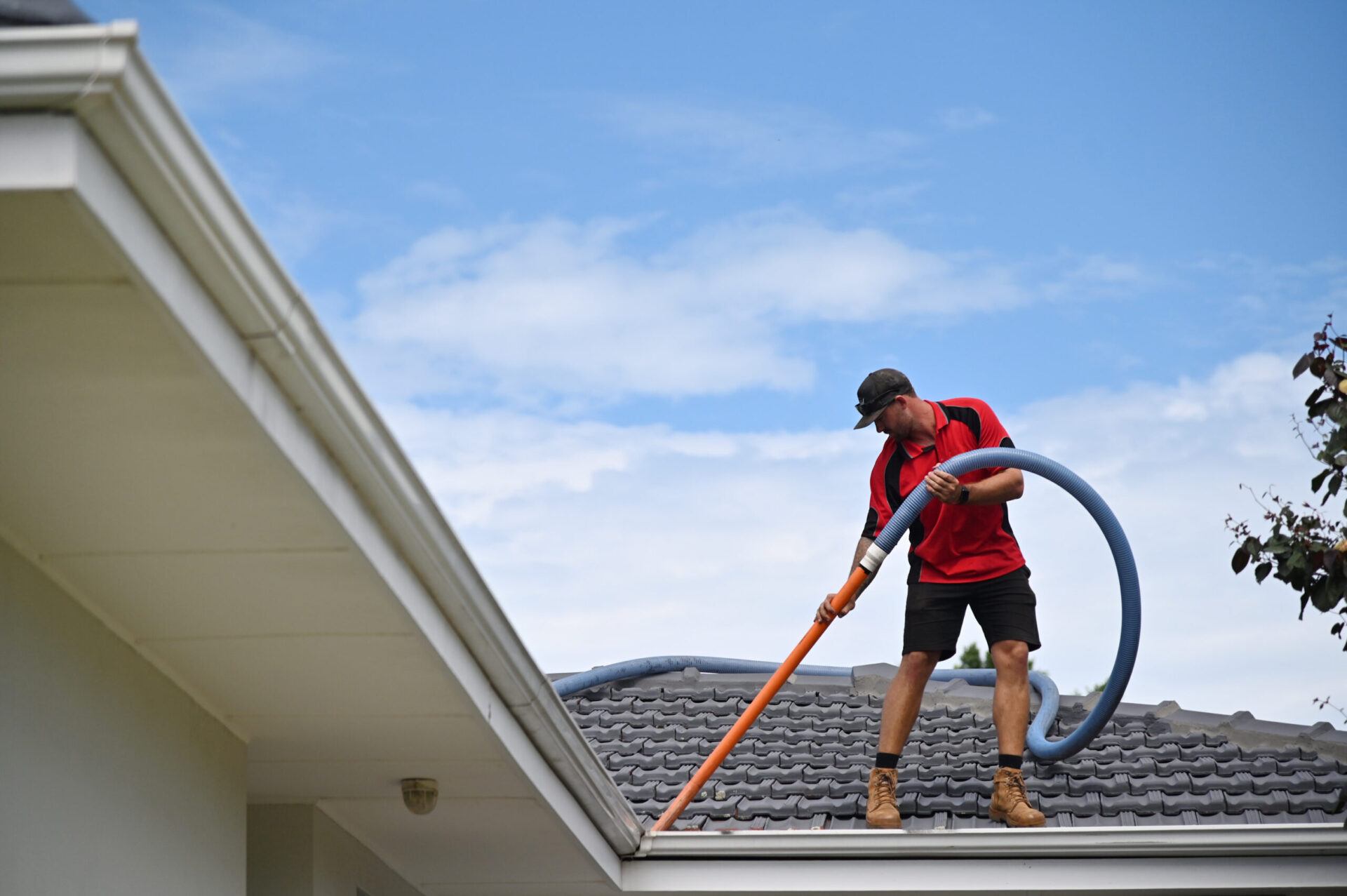 Best Roof Cleaning in Burnaby!
Call Us for a Free Estimate Today.
Importance of Roof Cleaning in Burnaby
Roof Cleaning may not be the most exciting part of property maintenance. Still, it certainly plays a massive role in keeping your home from minimizing and even eliminating potential structural damages in the future. It is also crucial to consider the weather conditions and seasonal variations for places like Burnaby and how it capitalizes on the importance of roof cleaning.
One of the most common culprits that could cause severe damage if not dealt with immediately are algae, moss, lichen, and mold building up on your roof. With regular roof cleaning, you'll be able to prevent early deterioration and even prolong the life span of your roof for years to come.
Roof Cleaning also contributes to sweetening your curb appeal. Roofs play a massive role in the whole appearance of your home from the outside. Maintaining your curb appeal is also an excellent idea if you're planning to sell in the future.
Saving up from potential damage repair costs is also one of the many reasons why property maintenance like roof cleaning should not be neglected. Investing a little in paying professionals to clean your roofs regularly will save you tons of future costs.
Why Choose Us?
Emphasizing the importance of roof cleaning for residents of Burnaby, we understand that not everyone has enough time and expertise to do the cleaning by yourselves. At All Coast Roofing, we try to keep our roof cleaning services accessible for those living along Burnaby.
Over the years of servicing the neighborhood, we've slowly earned people's trust regarding roofing services. All Coast Roofing ensures that every client we have is satisfied with our craft and receives the high-quality service they deserve. We tackle our job seriously with a deep understanding of how huge the role of roofs is in keeping everyone safe and secured inside their homes.
With All Coast Roofing, trained professionals with years of experience will be responsible for keeping your roofs clean and free from damage. This way, you'll enjoy a roof that can withstand any weather conditions and are built to last for years.
Roof Cleaning Burnaby
If you want to keep your roofs well-maintained, it's crucial to find a trusted and reliable roofing contractor to ensure that your roofs are in the right hands. With so many contractors to choose from, it may be challenging to select which one is trustworthy.
We at All Coast Roofing let our work and craftsmanship do all the talking by being dedicated to keeping our customers safe and protected by their roofs. Our excellent track record in providing roofing service for over 20 years and counting is something we take pride in as a roofing contractor in Burnaby.
Want to keep your roofs cleaned year-round? Say no more! All Coast Roofing provides the best roof cleaning service you'll find in Burnaby.
| | |
| --- | --- |
| | No Job Too Small |
| | Our roofing services include residential and commercial roofing, emergency roof repairs, gutter installation and cleaning, property maintenance, moss treatments, solar panel installation and more. |

| | |
| --- | --- |
| | Quality Guaranteed |
| | All Coast Roofing's commitment to excellence is highlighted by a strong BBB rating and many 5 star reviews online. Discover what our roofing clients have to say about our work today. |

| | |
| --- | --- |
| | Roofing Near Me in Burnaby |
| | Big Bend, Brentwood Park, Buckingham Heights, Deer Lake, Edmonds, Frest Glen, Government Road, Greentree Village, Highgate, Metrotown, North Burnaby East, North Burnaby West, Oakland, South Slope, Suncrest and West Central Burnaby |
Frequently Asked Questions

What Clients Say
Alex and his team did a great job on re-roofing my recently purchased Vancouver Special. Excellent communication and AllCoast did extra work that I requested without problems (blowing insulation into attic space). He provided different quotes so I could compare options and he kept to his quote. Very happy with AllCoast and would recommend them.

J D


Glad we found Alex and his team at All Coast Roofing. He was one of the only roofing companies on the North Shore to call back and luck would have it he would be in the area that week and so was happy to squeeze us in after another project. He is knowledgeable, professional, responsive, and even helped remove debris from our gutters free of charge. He also spent time inspecting the rest of the roof (after minor roof repair from leaky plumbing stack) and providing his opinion on what could be improved, when, and in order of priority. Will use again for sure and glad we stumbled across All Coast Roofing – would recommend. Thanks Alex and team.

Jean-Marc Daniel


Working with Alex is a dream. Not only does he answers calls and emails in a timely manner, he is one of the most respectful, professional and easygoing person to work with. We highly recommend him for your roofing needs and if you'd like someone trustworthy and delivers good results, you can count on All Coast Roofing to the job done.

george verdolaga

Get Roof Ready
 Visit Us
3478 Pandora St, Vancouver, BC V5K 1W8

 Call Us
(778)-229-0250

 Contact Us
office@allcoastroofing.ca