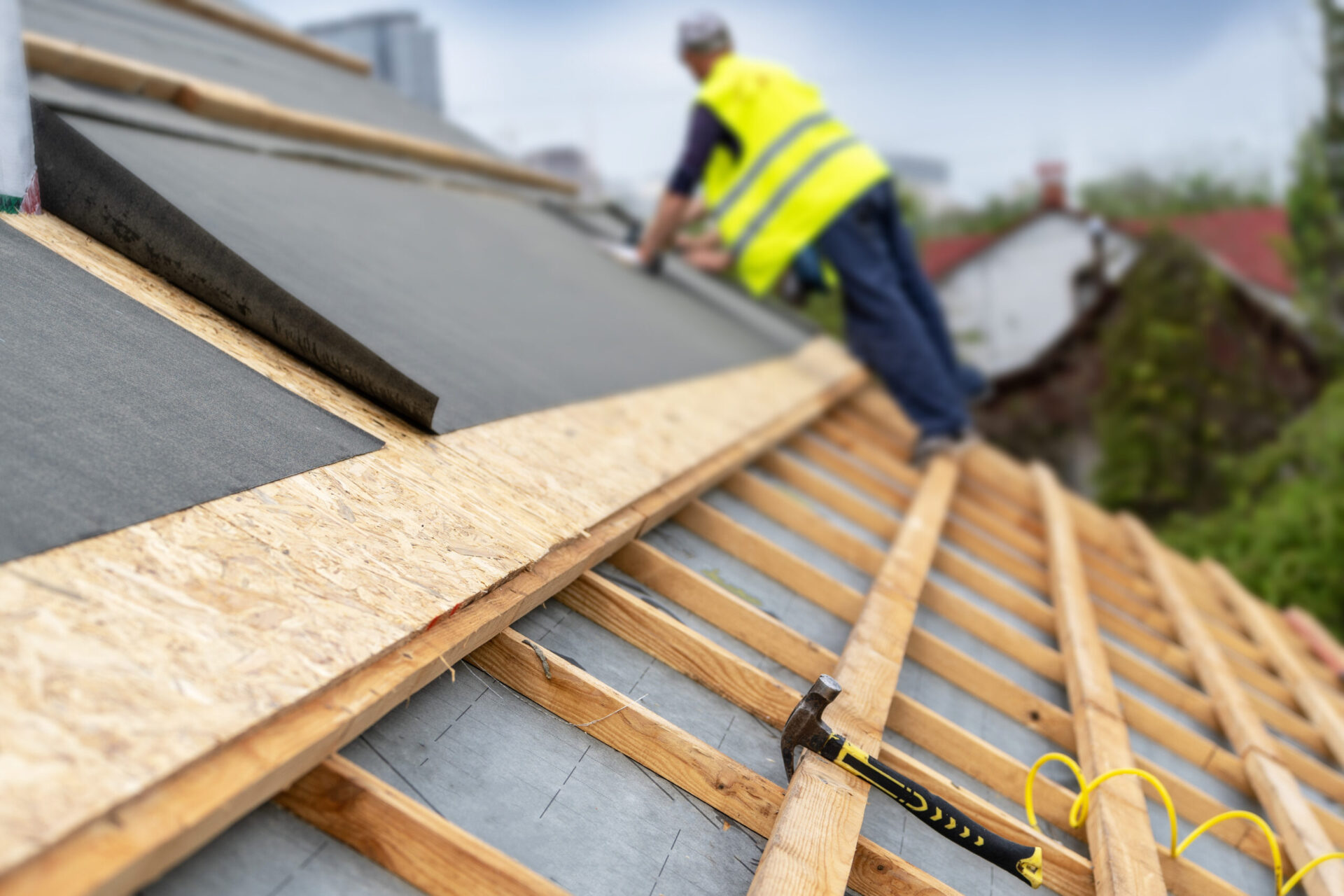 Need Emergency Roof Repair?
Call Us for a Free Estimate Today.
How your local roofing contractors tackle the job
As emergency roofing contractors, our Vancouver Roofing Company has been fixing the damage from Mother Nature for a very long time. For the most part, our homes stand well to the challenge of wind, rain, and debris, but once either age or the elements start to cause damage, it's crucial for homeowners to contact a roofing contractor, especially if you have a leaky roof or flooding. Some of the common issues with roofs in Vancouver include rot, mold, or wind damage.
It is essential to immediately fix mold issues, especially black mold, as the spores can have long-term repercussions on a homeowner's health. Roofing rot will slowly unfold but should be replaced as soon as possible as it can quickly start to cause water seepage, which can cause damage to other parts of the structure and require costly repairs.
As a reputable roofing company in Vancouver with a long track record of satisfied clients for years now, we indeed take pride in our service and would love to help more people restore their beautiful homes with the help of our expertise. If you've ever wondered about the services we are trying to provide, here are some of the critical benefits of seeking our assistance.
Immediate Action Saves You from Further Damage
Even minor damages could become highly problematic when left undone, especially structural damages. Prevention of minor issues is achievable as long as you take immediate and proper action. This is why we always remain available for people along with Vancouver in any problems, as we know how crucial it is to take immediate action, especially for preserving one's home.
Eliminate the Inconvenience of Underlying Repair Jobs
Most people habit leaving repair jobs hanging for a long time, and some might take years before taking action. The inconvenience of having damaged roofings and mold issues can be prevented and would improve your family's wellness with just a few fixing.
Leave Things to the Experts
With years of experience, we are confident that we'll be able to provide you with the best service that you deserve. Leaving things to the expert takes the responsibility off your shoulder, but you'll also be able to sit tight, knowing that everything is appropriately covered.
Seek Professional Advice to Prevent Other Damages in the Future
One of the advantages of letting professionals take the repair job is that you'll also be able to get some insight into what causes the problem and explore ways to prevent it from happening again.
Restore Your House's Beauty
Your home is one of your most valuable assets, and it only makes sense to take good care of it. Letting professional contractors do their job not only fixes the current damages but will also help in restoring your house's beauty.
Highly Accessible and Fast Response
Emergency Roof Repair should be quick, reliable, and highly accessible. That is what we continuously try to provide for our valuable clients in Vancouver. We understand the importance of responding quickly to inquiries and staying highly accessible for those seeking our roofing services.

Click below to contact the roofing contractors at All Coast Roofing to get a quote on fixing your roofing today.
No Job Too Small
Our roofing services include residential and commercial roofing, emergency roof repairs, gutter installation and cleaning, property maintenance, moss treatments, solar panel installation and more.
Quality Guaranteed
All Coast Roofing's commitment to excellence is highlighted by a strong BBB rating and many 5 star reviews online. Discover what our roofing clients have to say about our work today.
Roofing Near You
Servicing large parts of Metro Vancouver, our roofing experts know what it takes to keep a quality roof over your head whether you're in Vancouver, Burnaby, or North Vancouver.

What Clients Say
My contractor found All Coast Roofing to install our kitchen skylights! Alex was very professional and extremely fast at replying! He was keeping us informed in the whole process and was right on schedule as he promised! We were very happy with his service and his reasonable price! He also offered to fix the whole kitchen roof at a very fast turnaround! I would highly recommend him!

Jane Zhao

Get Roof Ready
 Visit Us
3478 Pandora St, Vancouver, BC V5K 1W8

 Call Us
(778)-229-0250

 Contact Us
office@allcoastroofing.ca