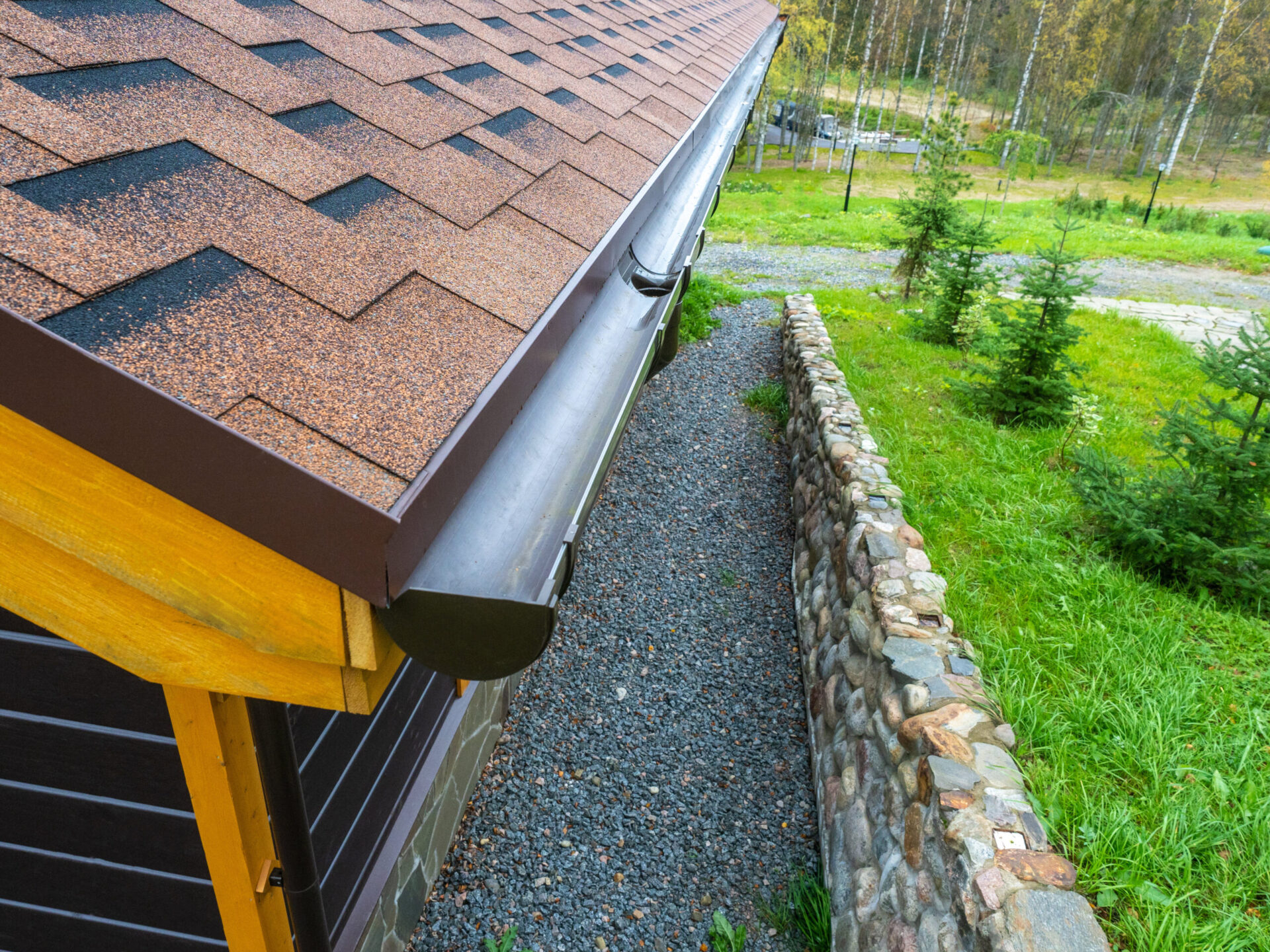 Want to install a Gutter In Vancouver? 
Call Us for a Free Estimate Today.
Gutter Installation Vancouver
There are inevitable pitfalls that many home and business owners face when they attempt to install their rain gutters, which can end up costing more money down the road on repairs and replacements. Common mistakes include choosing the wrong type of gutter, incorrectly calculating the pitch or using too many seams due to improper planning. However, the result will cause an increased amount of water to collect throughout your gutter system, which will leave behind debris that will bring about clogs or simply disconnect due to lack of support. So, since the city of Vancouver is subject to heavy rainfall throughout the year, don't let your lack of expertise have you sending water where it doesn't belong. After all, the end-game is never the same when you hang gutters yourself, so why not avoid the headache of gutter installation and simply go straight to All Coast Roofing: Reliable Gutter Services Vancouver?
If you've been on the hunt to find reliable gutter services in Vancouver, then look no further, because All Coast Roofing is Vancouver's best source for gutter installation. With years of high-quality craftsmanship and happy customers to back up our brand, we've professionally done rain gutter installation, downspouts, and rain barrels for countless residential and commercial buildings across the Tri-Cities and further out into various regions of the Lower Mainland. At All Coast Roofing, our gutter professionals possess the years of experience and technical knowledge that's needed to ensure that your gutter system is installed properly the first time. While we understand that selecting the right gutter system for your home or business can prove to be a daunting task, especially when there are so many companies trying to offer you the same service, rest assured that our professional team can assist you with all the inevitable pitfalls of rain gutter installation.
Since it's important to have a system that properly diverts and carries rainwater away from your home's foundation, consider that the integrity of its construction and installation is just as essential as the roof that's over your head. In the event that your outdated gutters need to be replaced, let All Coast Roofing help you select the perfect gutter system for your needs, with the choice of a range of materials that will not only help prevent potential damage and leaking from your gutter system but also improve the overall appearance of the exterior of your home. We provide the best gutter replacement Vancouver service, so, stop searching "gutter installation near me" and go directly to the professionals at All Coast Roofing! Whether you reside in Surrey, Burnaby, Coquitlam, Vancouver, North Vancouver, Abbotsford or anywhere else within the Lower Mainland, let our professionalism shine through and discover why we're the best by calling today and requesting a quote for a quality gutter system installation!
| | |
| --- | --- |
| | No Job Too Small |
| | Our roofing services include residential and commercial roofing, emergency roof repairs, gutter installation and cleaning, property maintenance, moss treatments, solar panel installation and more. |

| | |
| --- | --- |
| | Quality Guaranteed |
| | All Coast Roofing's commitment to excellence is highlighted by a strong BBB rating and many 5 star reviews online. Discover what our roofing clients have to say about our work today. |

| | |
| --- | --- |
| | Gutter Installation Near Me & You |
| | Servicing large parts of Metro Vancouver, our gutter installation experts know what it takes to install the gutter in Vancouver, Burnaby , or North Vancouver. |
Installing Gutters for Homes in Vancouver