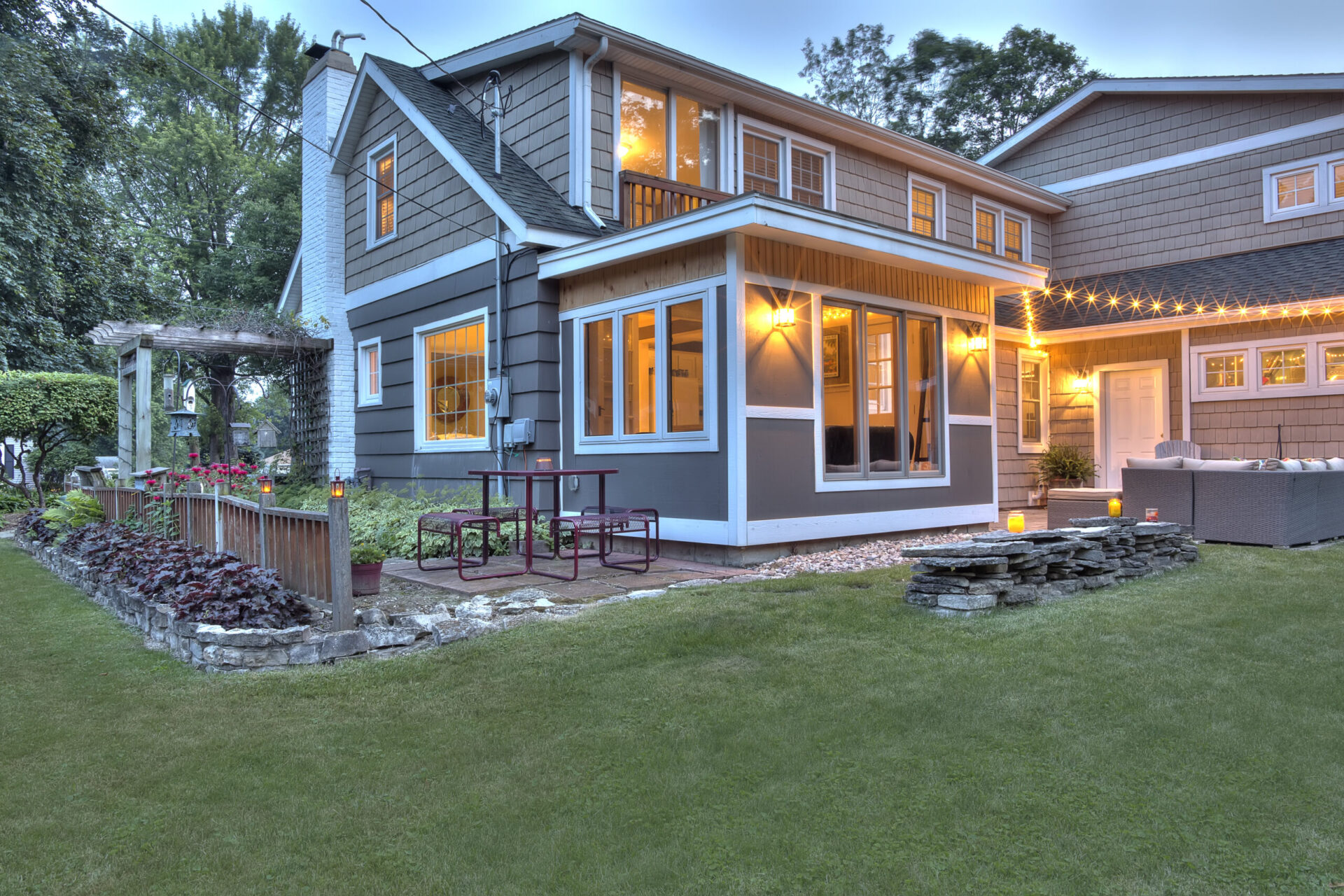 Want West Vancouver Siding Contractors? 
Call Us for a Free Estimate Today.
Importance of Siding in West Vancouver
One of the main benefits you'll notice from siding is its architectural value and visual aesthetic for your home. A house without a siding will look incomplete and dysfunctional compared to those that have. Secondly, siding serves as your first line of defense regarding seasonal weather conditions. They protect your home and keep you conveniently safe and comfortable inside whenever there's heavy rain or scorching heat from the sun. Last but not least, siding also shields the structure and contents of your home from harmful elements. The absence of well-functioning siding will likely cause early deterioration of your house's structure.
Why Choose Us?
A carefully installed and well-maintained siding can substantially help you through varying climates and temperatures that may come your way. It is highly beneficial for cold and hot weather, making them a worthy investment for everyone. With over 20 years of experience servicing residents of West Vancouver for all roofing concerns, we've garnered tons of background knowledge and understanding in making siding that lasts. Offering easy and accessible service right at your fingertips, All Coast Roofing must certainly be right at the top of your list when looking for siding contractors in West Vancouver.
West Vancouver Siding Contractors
Need help trying to find trustworthy professionals capable of tackling your roofing concerns? We've got you all covered! We are proud to inform all residents of West Vancouver that All Coast Roofing's quality services are highly accessible to everyone. Whether you need to get your sidings installed, check for repairs, or maintain, we're here to help! What are you waiting for? Feel free to reach out and get your free estimate today!
| | |
| --- | --- |
| | No Job Too Small |
| | Our roofing services include residential and commercial roofing, emergency roof repairs, gutter installation and cleaning, property maintenance, landscaping, solar panel installation and more. |

| | |
| --- | --- |
| | Quality Guaranteed |
| | All Coast Roofing's commitment to excellence is highlighted by a strong BBB rating and many 5 star reviews online. Discover what our roofing clients have to say about our work today. |

| | |
| --- | --- |
| | Siding Contractors Near Me |
| | Servicing large parts of Metro Vancouver, our roofing experts know what it takes to keep a quality roof over your head whether you're in Vancouver, Burnaby, or North Vancouver. |
What is siding?
Siding, also known as wall cladding is the protective material that's attached to the exterior side of a wall on a house or other building. Along with your roof, the siding forms a protective defense against elements such as the sun, heavy rain and snow, as well as extreme temperatures, creating a more comfortable indoor living environment. With the option to choose from a variety of natural and artificial materials, siding can also enhance the beauty and functionality of your building.
What are the types of popular siding selections in Vancouver?
1. Fibre-cement siding (Hardie) in Vancouver - roughly starts at $9.00 per square foot Aluminum composite materials (ACM) in Vancouver - roughly starts at $14.00 per square foot
2. Stone siding in Vancouver - roughly starts at $22.75 per square foot
3. Vinyl siding in Vancouver - roughly starts at $6.25 per square foot
4. Wood siding in Vancouver - roughly starts at $11.00 per square foot
5. Aluminum longboard siding (ALS) in Vancouver - roughly starts at $14.50 per square foot
How to know when it's time to invest in a siding repair?
While siding that has undergone extensive damage due to weather or neglect will require a full replacement, other smaller types of damages can be repaired by siding installers in Vancouver. That being said, knowing when to repair your siding will save you from having to pay for a full replacement and preventing more costly problems in the future. So, how do you know when to make the call?
1. Minor holes and cracks: These damages are small and can easily be repaired by an experienced professional.
2. Loose siding: Whether your siding starts to come apart due to strong winds or poor installation, the quality and functionality can be repaired if you catch the issue quickly after it happens.
3. Extensive damage: If a tree falls on your home during a windstorm or your exterior catches fire, these siding damages are irreparable and will require a full replacement to protect your home from further moisture damage.
4. Bubbling and mold: Mold growth and bubbled siding are often a result of problems hiding underneath the siding. Sometimes replacement is cheaper than the worst-case scenario of costly interior leaks and foundation damage.
5. Fading and worn: These conditions are often a result of siding near the end of its life. In addition to bringing on safety risks, worn-out siding is ugly to look at and will affect the resale value of your property, even in the hot Vancouver housing market.

What Clients Say
Working with Alex is a dream. Not only does he answers calls and emails in a timely manner, he is one of the most respectful, professional and easygoing person to work with. We highly recommend him for your roofing needs and if you'd like someone trustworthy and delivers good results, you can count on All Coast Roofing to the job done.

george verdolaga

Get Roof Ready
 Visit Us
3478 Pandora St, Vancouver, BC V5K 1W8

 Call Us
(778)-229-0250

 Contact Us
office@allcoastroofing.ca