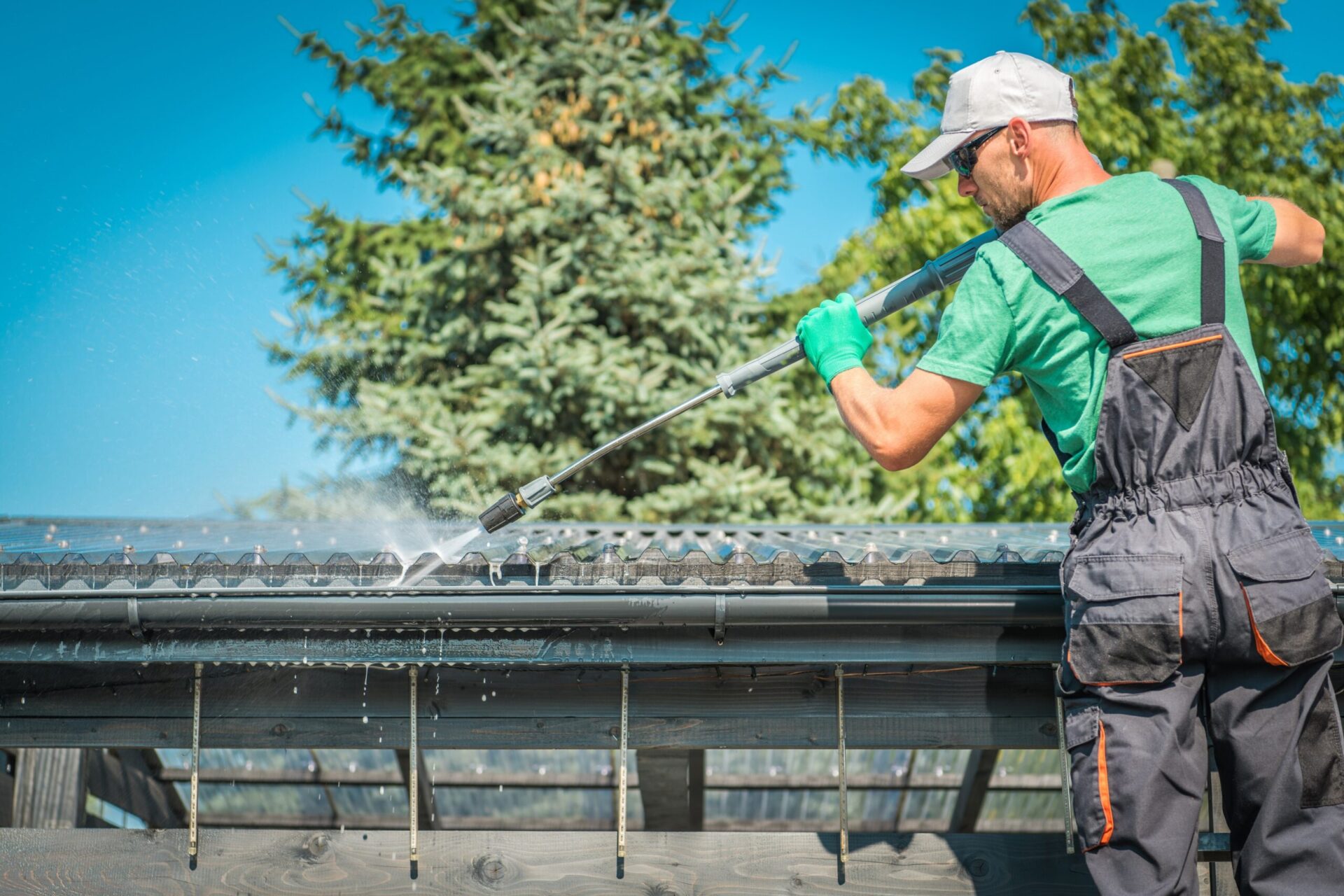 Best Roof Cleaning in West Vancouver!
Call Us for a Free Estimate Today.
Roof Cleaning West Vancouver
Cleaning your roofs is one of the simplest tasks that will significantly impact your overall house structure. This is also why it is often overlooked when doing maintenance, as you'll barely get a chance to glance at your roof's situation from the top. In fact, regular maintenance through roof cleaning goes a long way in saving you from a ton of headaches in the long run by eradicating dirt or other issues that could quickly get out of hand if not properly maintained.
Fortunately, West Vancouver residents won't have a hard time trying to do the cleaning themselves as there are accessible roof cleaning experts that are fully equipped to handle your roofing situation, mainly for maintenance and clean-ups. This method allows you to get more insights on issues building up before it gets too big and the convenience of not performing the cleaning by yourself. Getting professionals to tackle the job poses a safer solution, especially for places like West Vancouver, where it rains a lot. The roofs tend to get slippery, and dangerous to do some regular DIY cleaning.
Why Choose Us?
Having a good track record of servicing roofs around West Vancouver, our satisfied clients would attest that we take our jobs seriously. All Coast Roofing has been around for multiple decades, so you'll know that we've had quite our share of experience handling different roofing situations.
One of our many expert services is roof cleaning, and that's due to the fact that we know how vital prevention is, as it would save you from a ton of unwanted costs in the long run. Issues like algae, mold, rot, and leaks quickly build up and will only continue to damage your roofs if not dealt with immediately and sufficiently. Wanting to provide each resident of West Vancouver with an excellent roof over their heads, we try our best to be as accessible and open for everyone who needs our help.
All Coast Roofing offers quality and reliable service maintenance that would definitely preserve your roofs and keep you safe for years to come. Our expert cleaning methods rise above more than the standard roof cleaning services you'll find elsewhere.
Best Roof Cleaning Service
Suppose you have been going back and forth on which roofing contractor will give justice to your roofing situation. Then you've come to the right place. All Coast Roofing has long been servicing the residents of West Vancouver for years now and will continue making people satisfied with our work's sheer amount of attention to detail and craftsmanship.
Whether you're dealing with moss or algae or want to outsource the cleaning process to reputable roofing experts, we've got you all covered! All Coast Roofing's services are widely accessible to all the residents living in West Vancouver. Visit us now and get your free estimate today!
| | |
| --- | --- |
| | No Job Too Small |
| | Our roofing services include residential and commercial roofing, emergency roof repairs, gutter installation and cleaning, property maintenance, moss treatments, solar panel installation and more. |

| | |
| --- | --- |
| | Quality Guaranteed |
| | All Coast Roofing's commitment to excellence is highlighted by a strong BBB rating and many 5 star reviews online. Discover what our roofing clients have to say about our work today. |

| | |
| --- | --- |
| | Roofing Near Me in Burnaby |
| | Big Bend, Brentwood Park, Buckingham Heights, Deer Lake, Edmonds, Frest Glen, Government Road, Greentree Village, Highgate, Metrotown, North Burnaby East, North Burnaby West, Oakland, South Slope, Suncrest and West Central Burnaby |
Frequently Asked Questions

What Clients Say
Alex and his team did a great job from start to finish. Their customer service and crew do not stop working until the entire job was finished and until we were satisfied. They came and listened and new exactly what we wanted and delivered on time. It is because of Alex's high standards and professionalism that I can give my highest recommendation. Thank you!

Lorena Grigore

Get Roof Ready
 Visit Us
3478 Pandora St, Vancouver, BC V5K 1W8

 Call Us
(778)-229-0250

 Contact Us
office@allcoastroofing.ca