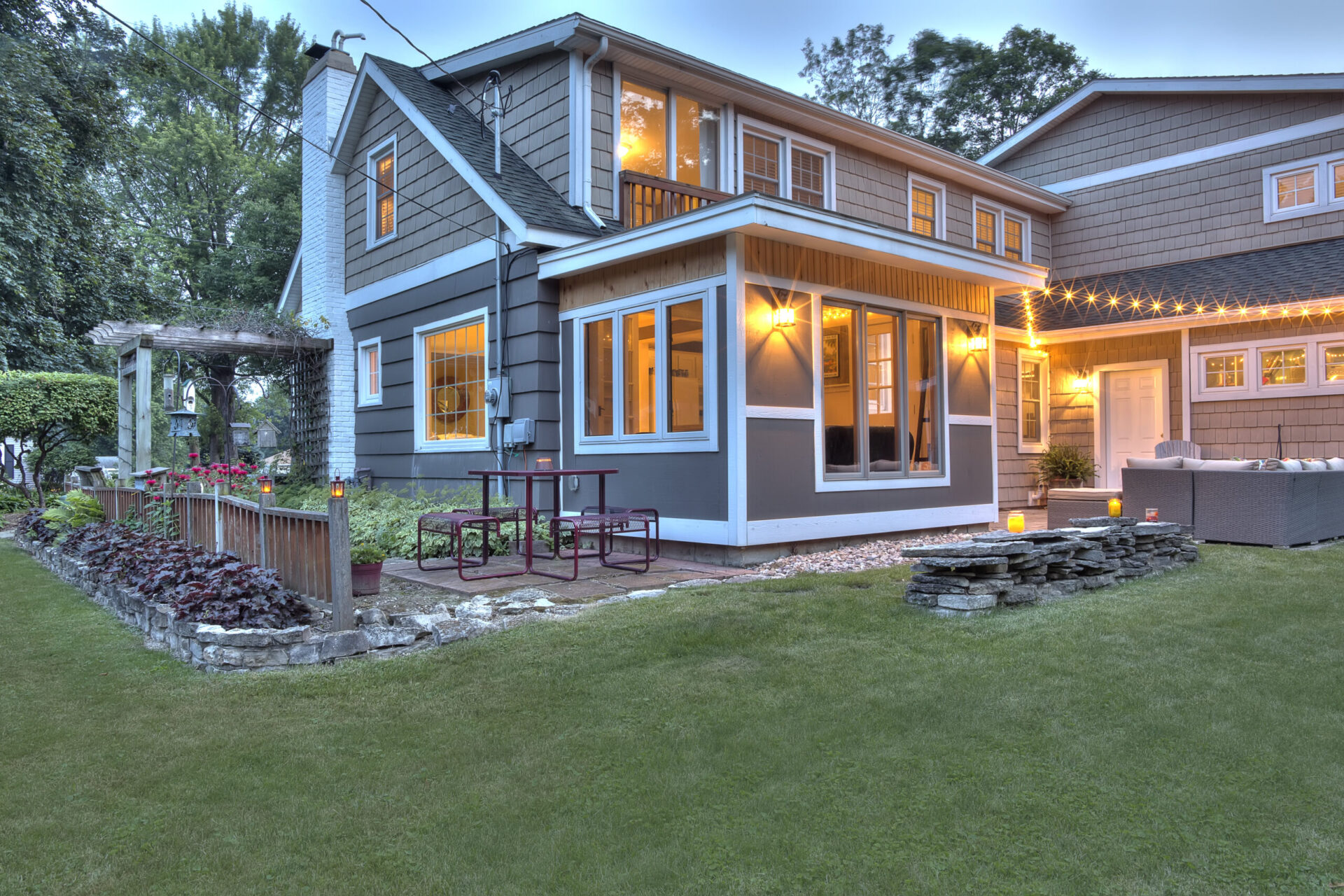 Want Siding Service In North Vancouver? 
Call Us for a Free Estimate Today.
North Vancouver Siding Installations
One of the essential elements that should be present in a house are sidings, which are responsible for wearing down harmful weather conditions like rain, wind, snow, and other elements to keep you safely tucked inside your home. Aside from its significant functionality use, it also plays a massive role in your house's overall exterior aesthetics and curbs appeal.
Residents of North Vancouver won't have to worry about finding contractors servicing siding installations along the area, as All Coast Roofing is always one call away. With years of experience installing siding, you can rest assured that the job will be tackled by roofing experts who know precisely what they're doing and will leave you completely satisfied.
All Coast Roofing takes pride in going above and beyond what we're asked for through our genuine service and high-quality materials used for siding. Deeply understanding the vital role of excellent siding for a well-functioning house, we try to get the job done as best as possible to keep you safely secured for years.
Siding Cleaning North Vancouver
Siding plays a considerable role in your house's visual aesthetic, home value, and safety purposes. It makes sense to do preventative measures through regular siding maintenance whenever possible. One of the most well-known roofing contractors in North Vancouver with expertise in siding cleaning is All Coast Roofing.
With periodic cleaning, you'll be able to prevent or mitigate potential damages, in the long run, thus saving you tons of costs. Siding repair and cleaning is a commonly sought service, so we wanted to keep our services as accessible as possible. Also, our reputation for delivering top-notch craftsmanship was a by-product of our being committed to keeping our clients satisfied and secure.
Best Siding North Vancouver
If you're trying to find a trusted roofing contractor that provides exquisite siding services in North Vancouver, you've come to the right place. Siding has been one of the many roofing services that All Coast Roofing has been offering for residents of North Vancouver for decades, and it is continuously delivering excellent craftsmanship for the client's satisfaction.
Highly committed to giving the best possible experience to all of our clients, we take pride in having elaborate attention to detail, whether in the materials used or the actual repair and installation process. Our well-trained and experienced roofing experts ensure that everything is done correctly to keep your siding aesthetically pleasing and built to last for years. What are you waiting for? Visit us here at All Coast Roofing and get a free estimate on siding services in North Vancouver today!
| | |
| --- | --- |
| | No Job Too Small |
| | Our roofing services include residential and commercial roofing, emergency roof repairs, gutter installation and cleaning, property maintenance, moss treatments, solar panel installation and more. |

| | |
| --- | --- |
| | Quality Guaranteed |
| | All Coast Roofing's commitment to excellence is highlighted by a strong BBB rating and many 5 star reviews online. Discover what our roofing clients have to say about our work today. |

| | |
| --- | --- |
| | Siding Contractors Near Me |
| | Servicing large parts of Metro Vancouver, our roofing experts know what it takes to keep a quality roof over your head whether you're in Vancouver, Burnaby, or North Vancouver. |
What is siding?
Siding, also known as wall cladding is the protective material that's attached to the exterior side of a wall on a house or other building. Along with your roof, the siding forms a protective defense against elements such as the sun, heavy rain and snow, as well as extreme temperatures, creating a more comfortable indoor living environment. With the option to choose from a variety of natural and artificial materials, siding can also enhance the beauty and functionality of your building.
What are the types of popular siding selections in Vancouver?
1. Fibre-cement siding (Hardie) in Vancouver - roughly starts at $9.00 per square foot Aluminum composite materials (ACM) in Vancouver - roughly starts at $14.00 per square foot
2. Stone siding in Vancouver - roughly starts at $22.75 per square foot
3. Vinyl siding in Vancouver - roughly starts at $6.25 per square foot
4. Wood siding in Vancouver - roughly starts at $11.00 per square foot
5. Aluminum longboard siding (ALS) in Vancouver - roughly starts at $14.50 per square foot
How to know when it's time to invest in a siding repair?
While siding that has undergone extensive damage due to weather or neglect will require a full replacement, other smaller types of damages can be repaired by siding installers in Vancouver. That being said, knowing when to repair your siding will save you from having to pay for a full replacement and preventing more costly problems in the future. So, how do you know when to make the call?
1. Minor holes and cracks: These damages are small and can easily be repaired by an experienced professional.
2. Loose siding: Whether your siding starts to come apart due to strong winds or poor installation, the quality and functionality can be repaired if you catch the issue quickly after it happens.
3. Extensive damage: If a tree falls on your home during a windstorm or your exterior catches fire, these siding damages are irreparable and will require a full replacement to protect your home from further moisture damage.
4. Bubbling and mold: Mold growth and bubbled siding are often a result of problems hiding underneath the siding. Sometimes replacement is cheaper than the worst-case scenario of costly interior leaks and foundation damage.
5. Fading and worn: These conditions are often a result of siding near the end of its life. In addition to bringing on safety risks, worn-out siding is ugly to look at and will affect the resale value of your property, even in the hot Vancouver housing market.

What Clients Say
Alex and his team did a great job on re-roofing my recently purchased Vancouver Special. Excellent communication and AllCoast did extra work that I requested without problems (blowing insulation into attic space). He provided different quotes so I could compare options and he kept to his quote. Very happy with AllCoast and would recommend them.

J D

Get Roof Ready
 Visit Us
3478 Pandora St, Vancouver, BC V5K 1W8

 Call Us
(778)-229-0250

 Contact Us
office@allcoastroofing.ca