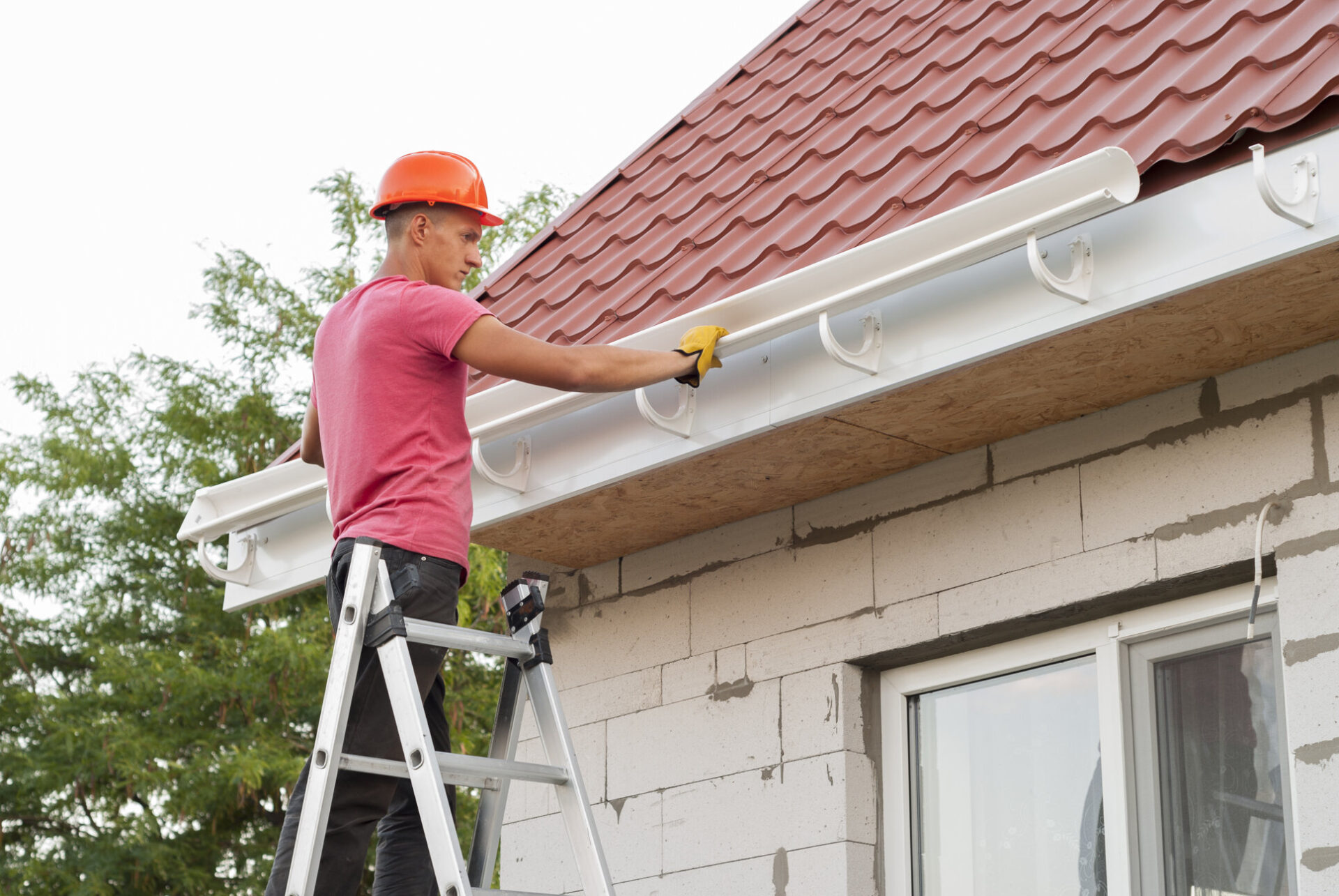 Best Gutter Service in West Vancouver!
Call Us for a Free Estimate Today.
Gutter Cleaning West Vancouver
As you may all know, West Vancouver is considered one of the most beautiful communities in Canada, known for its parks, mountains, ski trails, and beaches. However, residents of West Vancouver also experience significant rainfall year round and even during their driest months, from June to September.
Having well-maintained and unclogged gutters is one of the best ways to prevent your house from structural damage when experiencing significant days of rainfall. The primary purpose of gutters is to serve as channels preventing leaks and potential damage to your home's foundation.
This is why Gutter Cleaning in West Vancouver is crucial for every home. An effective gutter does an amazing job of diverting water away from your home, which will ultimately save you from heaping costs from damages over time. Early prevention is important, especially when dealing with roofs that serve an essential purpose for every house.
By regularly cleaning your gutters, you'll be able to prevent potential problems such as leaking pipes, rotten wood, basement flooding, unwanted pests, and other issues. These roof issues would potentially take much more time and money from you in the future, so it's best to avert them from occurring.
For residents of West Vancouver, you won't have a hard time trying to find excellent gutter cleaning services around your area, as we've got all your needs covered. All Coast Roofing aims to provide everyone with easy access to our unparalleled gutter cleaning service. With years of experience in the industry, you can rest assured that your gutters are safe and in the right hands.
Gutter Repair West Vancouver
Gutter damages are almost inevitable. Whether it's from poor maintenance, aged gutters, or any other natural causes, most of you have probably experienced a damaged channel. Indeed, there are ways to prevent this, such as cleaning your gutters and regular check-ups. However, once you're already in the situation, there's no better course than to fix it immediately.
Damaged or clogged gutters will enable them to prevent their primary purpose, which is to contain leakage and divert water away from your home's foundation. That being said, gutter repairs should be immediate and done correctly so you won't experience further structural damage over time.
Some of the most common causes of gutter damage are subpar installation, clogged gutters, insufficient pipes, defective joints, and inaccurately pitched gutters. These damages are easily prevented through routine maintenance and having experienced contractors regularly check your roof's situation.
The best course of action when you encounter roofing issues like gutter repair is to look for a reputable gutter repair home service near your area. A properly working and well-maintained gutter is crucial for preventing structural damage to your home, especially in the rainiest places like West Vancouver.
That being said, All Coast Roofing delivers excellent gutter services to residents of West Vancouver. We aim to provide high-quality assistance for residents experiencing inconvenience from damaged gutters. With just one call away, you'll be able to access our exceptional services by our professionally trained specialists that will have adequate experience in dealing with any gutter issue you may have.
Best Gutter Service in West Vancouver
Aside from keeping your house in order, gutters protect your home from a ton of potential damage that the rain may cause. If you want to preserve your house's structure and value, the last thing you want to do is collect water on your roof. Without a gutter system, you'll be experiencing leakage, massive erosion, mold, mildew, and other water damage.
As a roofing contractor, we aim to deal with this kind of problem and prevent it from causing inconvenience to the residents of West Vancouver. Every house requires a decent and effective gutter system, and we will ensure everyone has easy access to our services. While weather and other natural causes are inevitable, the structure and capacity of our homes to protect us lie in our hands.
Fortunately, residents of West Vancouver are in great hands as All Coast Roofing can cover all your gutter repair and maintenance needs. With over 20 years of experience delivering roofing services, you can ensure how seriously we take our job and why we are the best gutter service provider in the market.
Whether searching for an immediate gutter repair service or trying to find a service that will preserve and maintain your gutters regularly, All Coast Roofing has you covered. Feel free to inquire more about our services and get a free estimate today!
| | |
| --- | --- |
| | No Job Too Small |
| | Our roofing services include residential and commercial roofing, emergency roof repairs, gutter installation and cleaning, property maintenance, moss treatments, solar panel installation and more. |

| | |
| --- | --- |
| | Quality Guaranteed |
| | All Coast Roofing's commitment to excellence is highlighted by a strong BBB rating and many 5 star reviews online. Discover what our roofing clients have to say about our work today. |

| | |
| --- | --- |
| | Roofing Near Me in West Vancouver |
| | Cedardale, Sentinel Hill, Ambleside, Dundarave, British Properties, Chartwell, Horseshoe Bay, Bayridge, Altamont, Caulfield |
Frequently Asked Questions

What Clients Say
Alex was extremely professional and open about the work he recommended be done to our gutters. He sent me a quote and gave no pressure at all. The job was small, and they got most of it done in one day. They were prompt to respond to any questions. They even answered questions about other aspects of the house, and gave recommendations of cheaper options to do that did not involve themselves. I highly recommend this crew.

Sean Wiseman

Get Roof Ready
 Visit Us
3478 Pandora St, Vancouver, BC V5K 1W8

 Call Us
(778)-229-0250

 Contact Us
office@allcoastroofing.ca

What Clients Say
Alex and his team did a great job from start to finish. Their customer service and crew do not stop working until the entire job was finished and until we were satisfied. They came and listened and new exactly what we wanted and delivered on time. It is because of Alex's high standards and professionalism that I can give my highest recommendation. Thank you!

Lorena Grigore

Get Roof Ready
 Visit Us
3478 Pandora St, Vancouver, BC V5K 1W8

 Call Us
(778)-229-0250

 Contact Us
office@allcoastroofing.ca