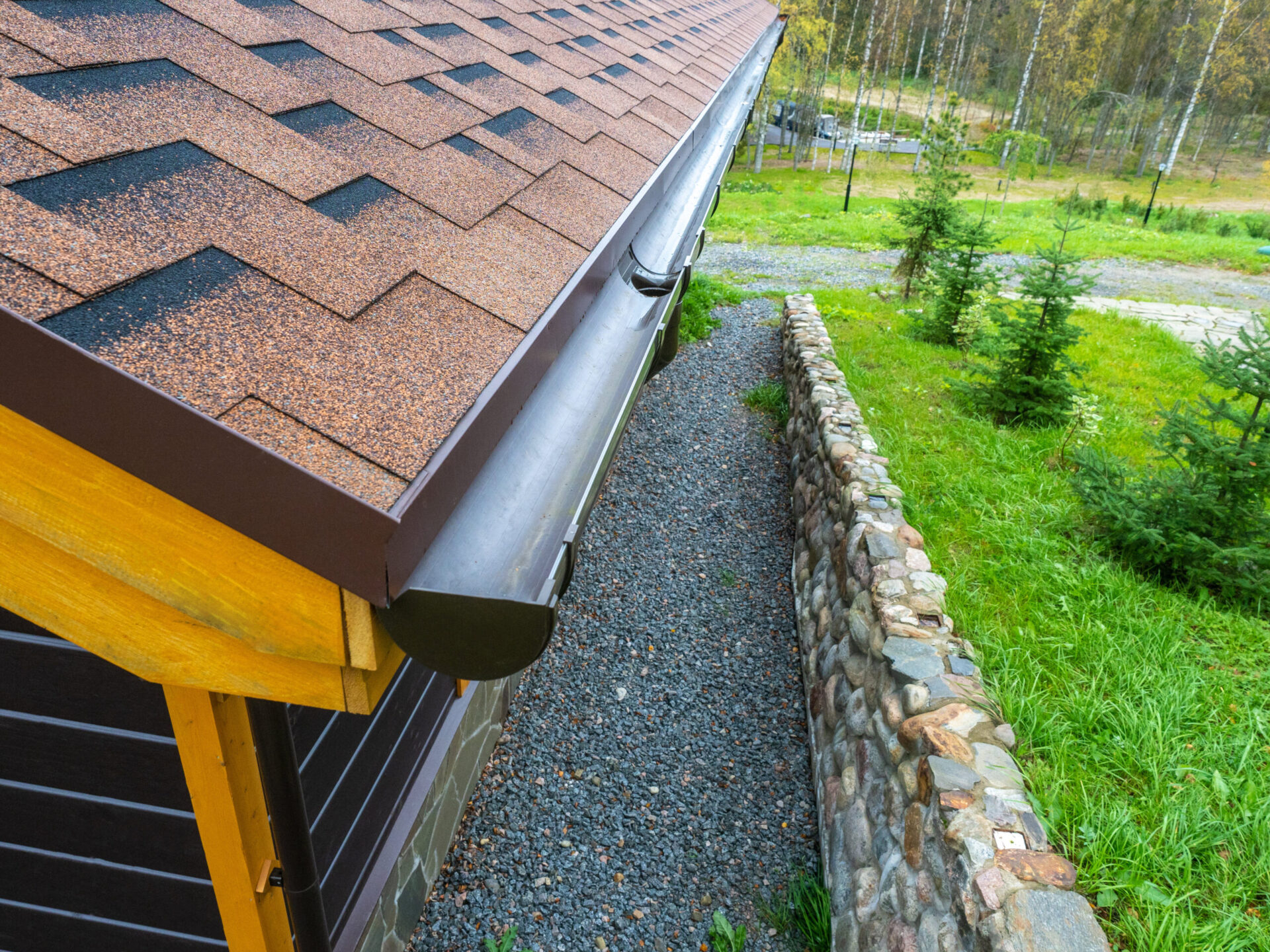 Best Gutter Service in North Vancouver!
Call Us for a Free Estimate Today.
Gutter Installation North Vancouver
Every homeowner knows how vital it is to have a gutter installed in their homes. Its primary job is to divert water away from leaking right into your home's foundation, which could cause problems down the line if not prevented. Gutters may not be the first thing you'll notice in a house. Still, it is undoubtedly one of the most crucial aspects of every home, especially if you reside in a place with an oceanic climate like North Vancouver, where there are high chances of rain even in the driest months.
Gutters are considered to protect preventative measures necessary to avoid major structural issues along the way. Without gutters properly installed, the rainwater goes straight to your home's foundation, leading to erosion, landscaping issues, flooding basements, growing molds, and more. It is safe to say that installing your gutters saves you from heaping damage costs that may occur down the line.
For those who live in North Vancouver, you no longer have to worry about finding the best gutter services near your area, as All Coast Roofing has got you all covered. We provide convenient home services along with free estimates that would make installing high-quality gutters accessible for the local residents in North Vancouver.
With an excellent track record for installing gutter systems and 20 years of experience, you can rest assured that you'll be leaving your roofs in the right hands. All Coast Roofing also goes beyond just installing gutters but will also give out necessary recommendations based on our experience to ensure the effectiveness and longevity of your gutters systems.
Gutter Repair North Vancouver
Installation of gutters is one thing, but repairing and maintenance are another. As much as we want to, like any other home parts, gutters also tend to deteriorate over time. Especially if it's experiencing colossal wear and tear from places where it often rains, like North Vancouver. We often hear concerns about damaged gutters, improperly installed, which causes ineffectiveness in fulfilling its crucial role. This is why we do our best to make gutter repair services much more accessible for the convenience of residents living in North Vancouver.
Menial damages can be fixed with repair, and replacement is not always the right solution. You can save a lot from repairing minor damages early into it instead of waiting until the damage gets further, requiring you to replace your whole gutter system. If you notice some peeling, cracks, sagging, leakage, and overflowing, this is a good indicator that you'll need to find gutter repair services immediately to fix the issue.
For North Vancouver residents, gutter repair services should be quick and easy to find as All Coast Roofing services along your area. Roofing issues such as damaged gutters require immediate action to prevent damaging them further and causing inconvenience to your home. This is why we're hands-on in ensuring that roofing professionals of All Coast Roofing are prepared to deal with any gutter repair needs along North Vancouver at any given moment. Repair and maintenance are crucial if you want to preserve your gutters and overall home structure.
Best Gutter Installation and Repair in North Vancouver
Having a well-installed gutter and access to gutter repair services should be a basic necessity for every home, and we are pleased to inform everyone in North Vancouver that we've got you all covered. Living in oceanic climate areas can often be problematic for homeowners as it contains a ton of house repair work due to the wear and tear of the weather, including gutter damages.
With that being said, we believe that All Coast Roofing did an excellent job servicing everyone with their roofing concerns for over 20 years and wish to continue doing that for the residents of North Vancouver for many more years to come. Our commitment and attention to detail in our work play a massive role in why we remain relevant and successful for such a long period of time.
If you feel like your gutters need some repair or maybe even thinking of installing a new gutter, feel free to reach out to All Coast Roofing and conveniently get a free estimate. Having a properly installed and well-maintained gutter is a wise solution to prevent yourself from spending a ton from structural damage costs along the way. Fortunately, residents of North Vancouver has full access to our gutter repair services as well as gutter installation that will enable you to preserve your home's structure and longevity.
| | |
| --- | --- |
| | No Job Too Small |
| | Our roofing services include residential and commercial roofing, emergency roof repairs, gutter installation and cleaning, property maintenance, moss treatments, solar panel installation and more. |

| | |
| --- | --- |
| | Quality Guaranteed |
| | All Coast Roofing's commitment to excellence is highlighted by a strong BBB rating and many 5 star reviews online. Discover what our roofing clients have to say about our work today. |

| | |
| --- | --- |
| | Roofing Near Me in North Vancouver |
| | Deep Cove, Upper Lonsdale, Lions Gate, Lynn Creek, Lynn Valley, Maplewood, Seymour, and Upper Capilano |
Frequently Asked Questions

What Clients Say
All Coast Roofing was very professional, responsive and friendly. The prices were very fair for the work that was required on our roof and we were satisfied with the results. Alex was very helpful and catered to our roof's specific needs. His team was able to complete the work as quoted. We would definitely hire them in the future for our roof work as we had a very positive overall experience.

Jagroop S (Jag)

Get Roof Ready
 Visit Us
3478 Pandora St, Vancouver, BC V5K 1W8

 Call Us
(778)-229-0250

 Contact Us
office@allcoastroofing.ca