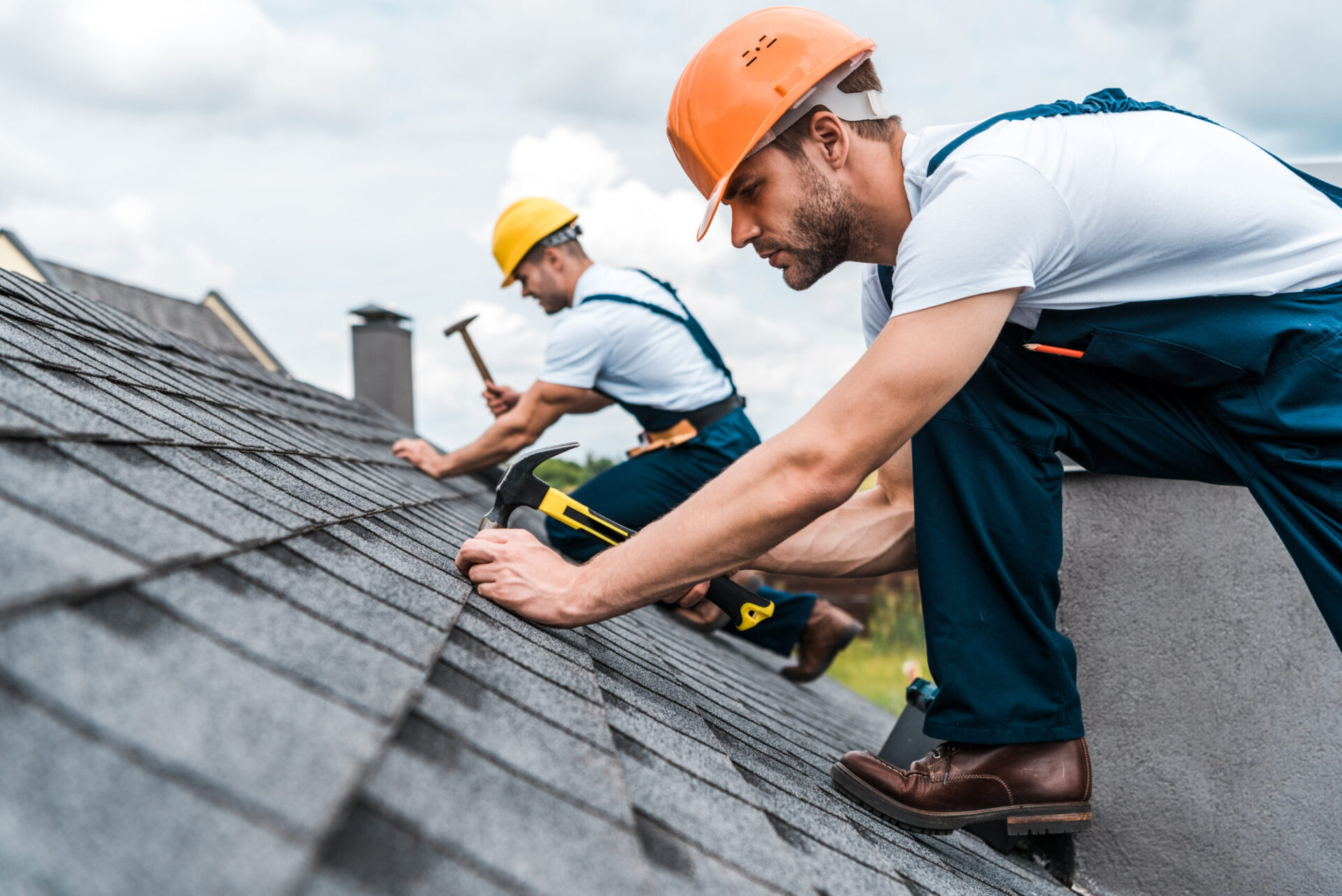 Want Roof Repair Service In Vancouver? 
Call Us for a Free Estimate Today.
How your local roofing contractors tackle the job
Your roof works as a protective barrier between the interior of your home and the exterior world. When it's in optimal shape, it will keep unwanted debris out and shelter you from harsh elements such as wind, snow, hail, and rain. However, when your roof is in poor shape, your home takes a beating, which can lead to costly leaks, mold and mildew, and other unforeseen problems.How much should a roof repair cost? Well, since roof repair in Vancouver, B.C. can vary depending on the type of square footage of the area and the type of materials you want, it's important to thoroughly research any benefits and disadvantages before committing to your upcoming roofing project.
| | |
| --- | --- |
| | No Job Too Small |
| | Our roofing services include residential and commercial roofing, emergency roof repairs, gutter installation and cleaning, property maintenance, moss treatments, solar panel installation and more. |

| | |
| --- | --- |
| | Quality Guaranteed |
| | All Coast Roofing's commitment to excellence is highlighted by a strong BBB rating and many 5 star reviews online. Discover what our roofing clients have to say about our work today. |

| | |
| --- | --- |
| | Roofing Near You |
| | Servicing large parts of Metro Vancouver, our roofing experts know what it takes to keep a quality roof over your head whether you're in Vancouver, Burnaby, or North Vancouver. |
Tile and cedar shake roof repair in Vancouver
While there are a variety of materials to choose from when seeking a roof repair or replacement in Vancouver, B.C. tile and cedar shake roof repairs are some of the most common requests we receive here at All Coast Roofing. If you're wondering how much a roof repair should cost, it's always easiest to start with the material and move onto the cost of labour.
The average cost of a new roof installation in Canada is about $4,750 and the biggest cost factors are material and square footage. Since installation prices vary depending on the type of roof you want, below is a rough estimate for both tile roof repairs and cedar shake roof repairs for home and business owners living in and around Vancouver.
Concrete tiles: About $8-$20/sq.ft.

Clay tiles: About $9-$20.5/sq.ft. 

Metal tiles: About $9-$23/sq.ft.

Composite tiles: About $10-$20.5/sq.ft.
Typically a contractor will charge between $600 to $670 per square or between $18,000 and $20,000 for a 3,000-square foot shake roof, depending on the cost of lumber at the time.
Commercial Roof Repair in Vancouver
While commercial and residential roofing systems serve the same primary function, they are quite different in terms of materials and installation. Since Vancouver's rainy climate puts a lot of pressure on the quality of commercial roof systems, it's always best to hire a contractor with extensive experience to get assured results.
What types of commercial roofing systems are most popular in Vancouver:
Built-up roofing (BUR Membrane)

Metal Roofing

Modified Bitumen Roofing

Thermoset or EPDM Roof Membrane

Thermoplastic or PVC & TPO Roof Membrane 

Green Roofing System
Flat Roof Repair in Vancouver
Since flat roofs almost always cost less than the basic angled roof, many homeowners opt to purchase a home with this modern look. That being said, even though these roofs give homeowners more usable outdoor space and allow for easy gutter maintenance, there are some disadvantages to flat roof repair in Vancouver.
Less space for insulation

Less stability to withstand the weight

Less drainage
All of the above disadvantages can lead homeowners to need flat roof repair before their usual roof replacement.
Roof Leak Repair in Vancouver
Aside from age, one of the most common reasons to replace your roof is due to leaks, and since Vancouver is a rainy city, it's a repair that we do quickly and efficiently. If you have water stains that extend across your home's ceilings or run down walls, this is likely due to a leaky roof. This is a problem that we recommend that you address as soon as it's noticed, as leaks can lead to larger problems like mold, rotted framing and sheathing, destroyed insulation, and damaged ceilings.

Get Roof Ready
 Visit Us
3478 Pandora St, Vancouver, BC V5K 1W8

 Call Us
(778)-229-0250

 Contact Us
office@allcoastroofing.ca