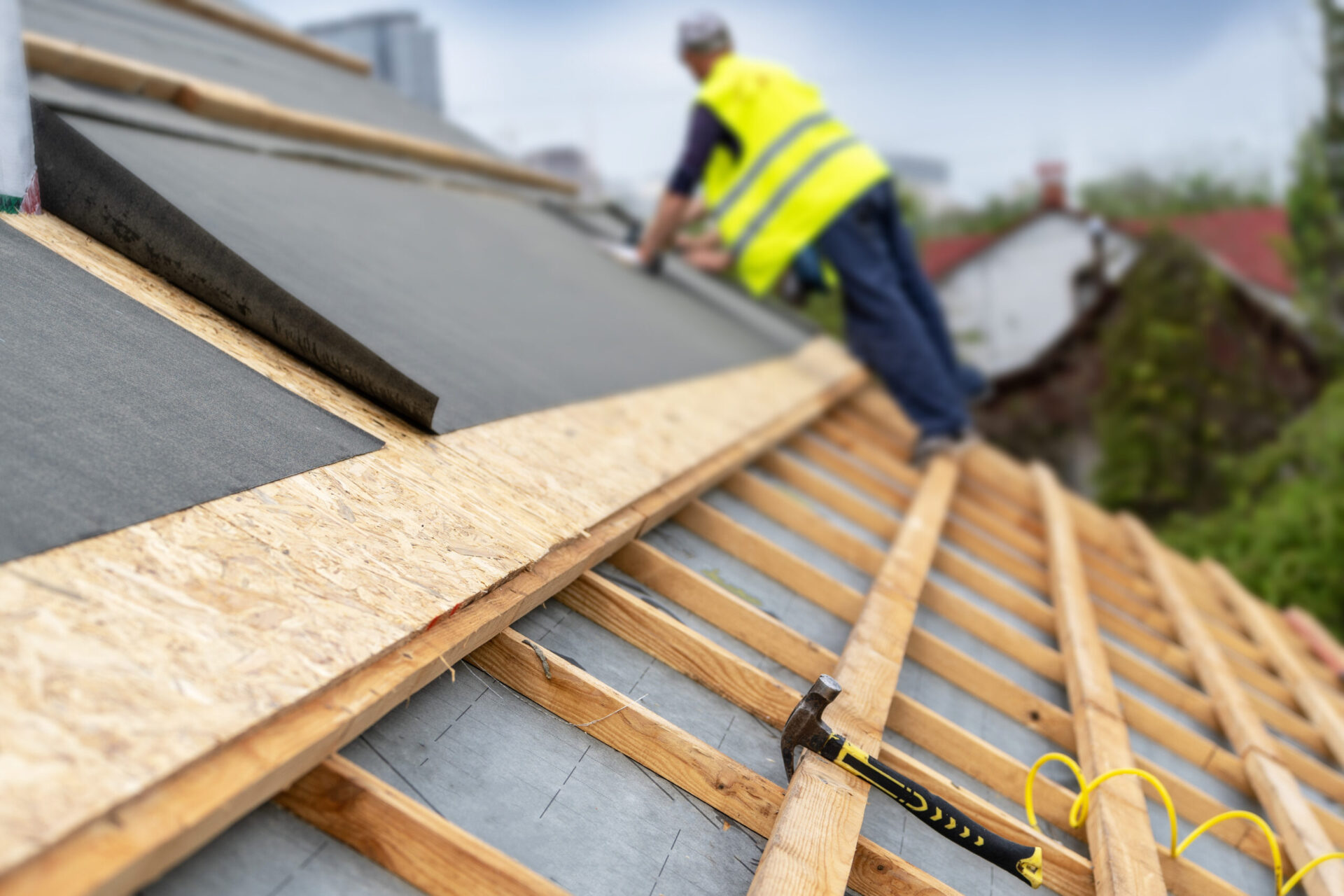 Need Emergency Roof Repair?
Call Us for a Free Estimate Today.
How your local roofing contractors tackle the job
As emergency roofing contractors, our Vancouver Roofing Company has been fixing the damage from Mother Nature for a very long time. For the most part, our homes stand well to the challenge of wind, rain, and debris, but once either age or the elements start to cause damage, it's important for homeowners to contact a roofing contractor, especially if you have a leaky roof or flooding. Some of the common issues with roofs in Vancouver include rot, mould, or wind damage. With mould, especially black mould, it is very important to fix these issues immediately as the spores can have long term repercussions to a homeowners' health. Roofing rot is something that will slowly unfold but should be replaced as soon as possible as it can easily start to cause water seepage, which can cause damage to other parts of the structure and require costly repairs. Click below to contact the roofing contractors at All Coast Roofing to get a quote on fixing your roofing today.
| | |
| --- | --- |
| | No Job Too Small |
| | Our roofing services include residential and commercial roofing, emergency roof repairs, gutter installation and cleaning, property maintenance, landscaping, solar panel installation and more. |

| | |
| --- | --- |
| | Quality Guaranteed |
| | All Coast Roofing's commitment to excellence is highlighted by a strong BBB rating and many 5 star reviews online. Discover what our roofing clients have to say about our work today. |

| | |
| --- | --- |
| | Roofing Near You |
| | Servicing large parts of Metro Vancouver, our roofing experts know what it takes to keep a quality roof over your head whether you're in Vancouver, Burnaby, or North Vancouver. |

What Clients Say
Excellent service. Had my chimney re-pointed and was impressed with Alexander and his team. They showed up when they said they would and were very efficient with their work. Highly recommend All Coast if you're looking to get some work done on your roof and/or chimney.

Eric Glaser


All Coast installed a slope package on our flat roof. They were attentive and responsive, with excellent workmanship. Very happy with our choice. Highly recommend!

Christopher Paetkau


A very large tree fell on our roof crushing the gable and the top edge of the roof. Coast Roofing was my first call because of the good online reviews. Alex and his crew were friendly and did a great job. Also had them change the cedar siding on one side of the house and the roof redone on a large shed. All the work was done above expectations.

Terry Review

Get Roof Ready
 Visit Us
3478 Pandora St, Vancouver, BC V5K 1W8

 Call Us
(778)-229-0250

 Contact Us
office@allcoastroofing.ca