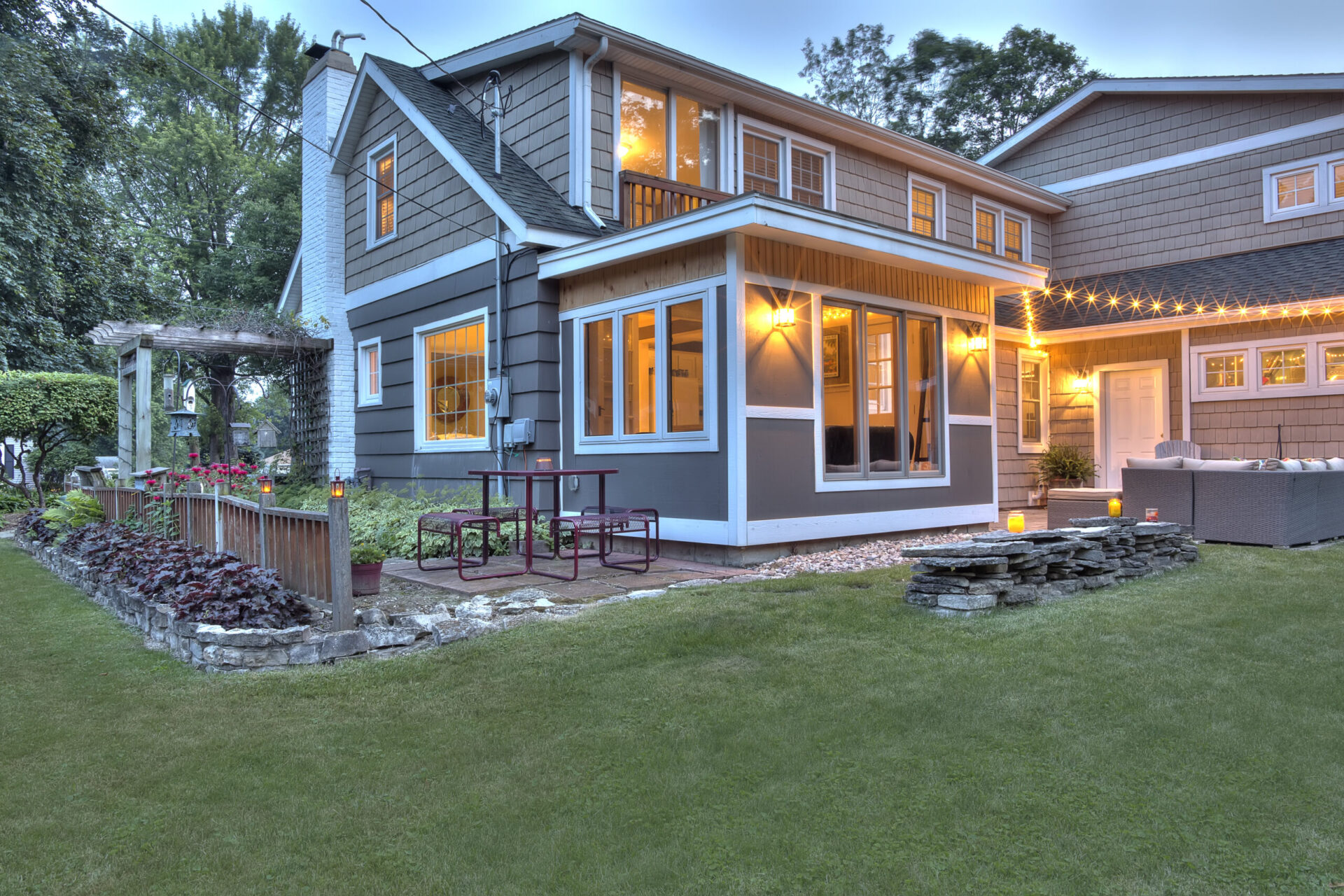 Want Siding Service In Vancouver? 
Call Us for a Free Estimate Today.
How your local roofing contractors tackle the job
Like everything else, siding costs in Vancouver have gotten expensive, especially when it's compared to the vinyl siding prices across Canada. Needless to say, here at All Coast Roofing, we are geared towards bringing savings to our customers, and our team of specialists handles all avenues of roof construction, including the replacement, repair, and installation of commercial and residential siding. Since siding wears down from harmful weather elements like rain, snow, and harsh winds, it's one of the most important elements of a building's exterior in Vancouver. So, whether the outdoor surface of your home or business is desperately in need of a repair or you simply want to enhance the curb appeal of your structure, All Coast Roofing is your one-stop certified contractor for siding in Vancouver. While many first-time home and business owners will start by Googling "siding repair near me" to learn more about the specialty on the hunt for the best possible prices, our team is readily available to answer your roofing and siding questions and you can request a quick quote by phone as well!
| | |
| --- | --- |
| | No Job Too Small |
| | Our roofing services include residential and commercial roofing, emergency roof repairs, gutter installation and cleaning, property maintenance, landscaping, solar panel installation and more. |

| | |
| --- | --- |
| | Quality Guaranteed |
| | All Coast Roofing's commitment to excellence is highlighted by a strong BBB rating and many 5 star reviews online. Discover what our roofing clients have to say about our work today. |

| | |
| --- | --- |
| | Roofing Near You |
| | Servicing large parts of Metro Vancouver, our roofing experts know what it takes to keep a quality roof over your head whether you're in Vancouver, Burnaby, or North Vancouver. |
What is siding?
Siding, also known as wall cladding is the protective material that's attached to the exterior side of a wall on a house or other building. Along with your roof, the siding forms a protective defense against elements such as the sun, heavy rain and snow, as well as extreme temperatures, creating a more comfortable indoor living environment. With the option to choose from a variety of natural and artificial materials, siding can also enhance the beauty and functionality of your building.
What are the types of popular siding selections in Vancouver?
1. Fibre-cement siding (Hardie) in Vancouver - roughly starts at $9.00 per square foot Aluminum composite materials (ACM) in Vancouver - roughly starts at $14.00 per square foot
2. Stone siding in Vancouver - roughly starts at $22.75 per square foot
3. Vinyl siding in Vancouver - roughly starts at $6.25 per square foot
4. Wood siding in Vancouver - roughly starts at $11.00 per square foot
5. Aluminum longboard siding (ALS) in Vancouver - roughly starts at $14.50 per square foot
How to know when it's time to invest in a siding repair?
While siding that has undergone extensive damage due to weather or neglect will require a full replacement, other smaller types of damages can be repaired by siding installers in Vancouver. That being said, knowing when to repair your siding will save you from having to pay for a full replacement and preventing more costly problems in the future. So, how do you know when to make the call?
1. Minor holes and cracks: These damages are small and can easily be repaired by an experienced professional.
2. Loose siding: Whether your siding starts to come apart due to strong winds or poor installation, the quality and functionality can be repaired if you catch the issue quickly after it happens.
3. Extensive damage: If a tree falls on your home during a windstorm or your exterior catches fire, these siding damages are irreparable and will require a full replacement to protect your home from further moisture damage.
4. Bubbling and mold: Mold growth and bubbled siding are often a result of problems hiding underneath the siding. Sometimes replacement is cheaper than the worst-case scenario of costly interior leaks and foundation damage.
5. Fading and worn: These conditions are often a result of siding near the end of its life. In addition to bringing on safety risks, worn-out siding is ugly to look at and will affect the resale value of your property, even in the hot Vancouver housing market.

What Clients Say
Alex and his team did a great job! Very reasonable price and professional work! Thank you Alex! I will refer you to all my friends!

Sonia McLeod


A very large tree fell on our roof crushing the gable and the top edge of the roof. Coast Roofing was my first call because of the good online reviews. Alex and his crew were friendly and did a great job. Also had them change the cedar siding on one side of the house and the roof redone on a large shed. All the work was done above expectations.

Terry Review


Fantastic service & company, I did my research and found All Coast Roofing to be the absolute best pricing for my dollar. They were very easy to work with, very professional and efficient. Highly highly recommend this team! Thanks again ACR!

Jeff Reviews

Get Roof Ready
 Visit Us
3478 Pandora St, Vancouver, BC V5K 1W8

 Call Us
(778)-229-0250

 Contact Us
office@allcoastroofing.ca