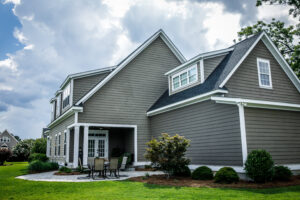 Putting a Good Roof Over Your Head.
Call Us for a Free Estimate Today.
4 Reasons Why Cleaning Your Gutters is Vital for Your Homes

Every homeowner knows that there are multiple proper maintenance requirements for ensuring that their houses stay intact and avoid any significant damage in the long run.
One of those essential regular maintenance requirements is cleaning your gutters. But not everyone understands why and how much impact it makes when you fall off short on doing this maintenance work. 
Gutter Cleaning is also often overlooked as homeowners can't see what's going on there looking from down under. You'll have to go up the roof or have some drone system if you want to check and see the status of your gutters, and most often, people won't have time to do this, especially if they don't understand how vital gutter cleaning is.
Let's discuss some of the reasons why cleaning your gutters is vital for your home preservation.

What Clients Say
Alex and his team did a great job from start to finish. Their customer service and crew do not stop working until the entire job was finished and until we were satisfied. They came and listened and new exactly what we wanted and delivered on time. It is because of Alex's high standards and professionalism that I can give my highest recommendation. Thank you!

Lorena Grigore

Get Roof Ready
 Visit Us
3478 Pandora St, Vancouver, BC V5K 1W8

 Call Us
(778)-229-0250

 Contact Us
office@allcoastroofing.ca