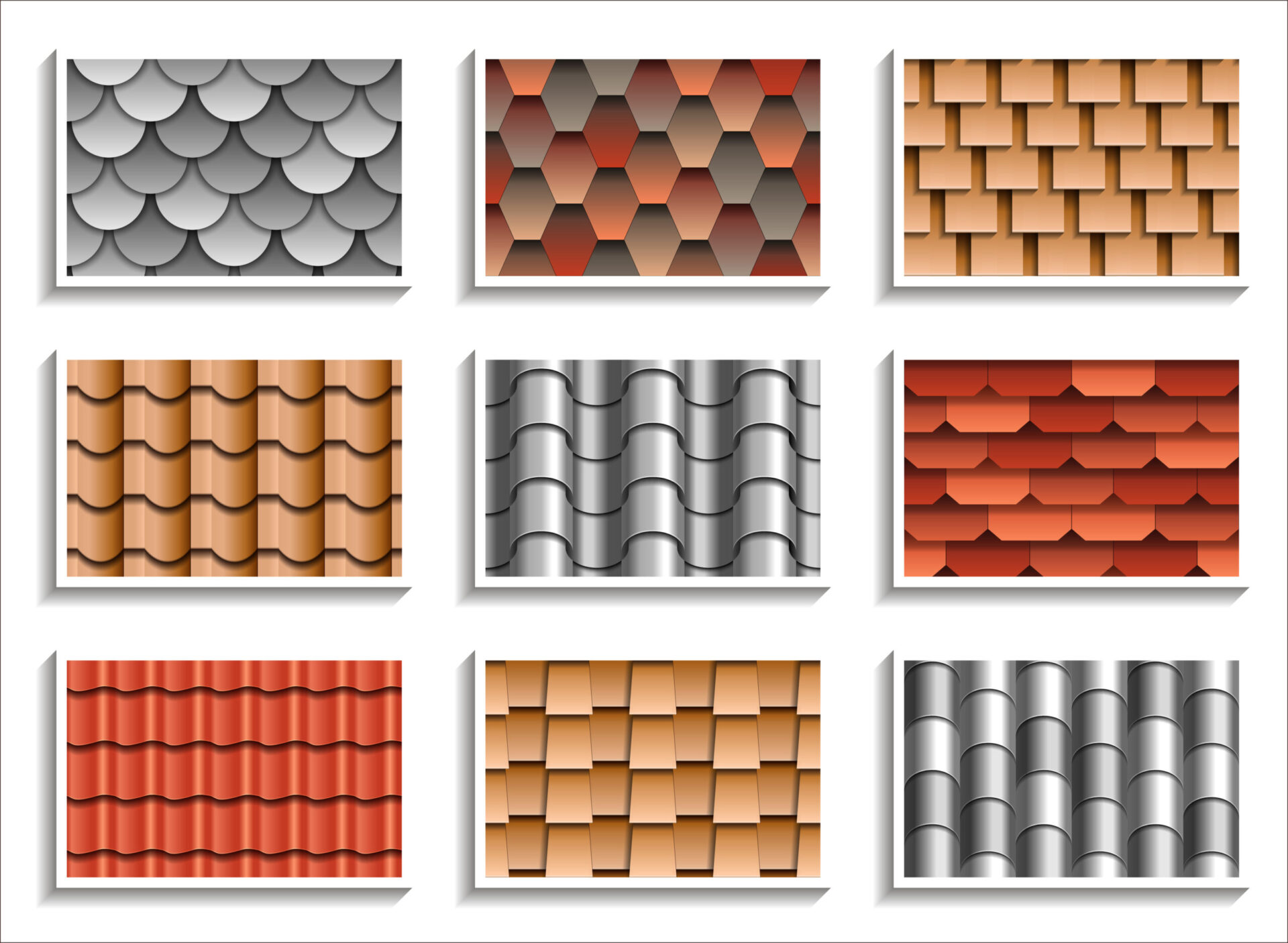 Whether you're planning to buy a house, build one, or even renovate the one you already have. It is never easy to decide what materials are the best for your family and fits your preferences. It's only fair to carefully think about it so that you don't end up regretting such big decisions. Don't worry. You're not alone; many people stumble upon these tough decisions, especially when you're not that familiar with the different kinds of commonly used roofing materials. That is why we are here to help you find the perfect one for you! We made a list of the most commonly used roofing materials so that you'll be able to differentiate each one and help you decide what's best for you and your family.

There are a lot of factors to consider when trying to find roofing for your home or business, such as life expectancy, durability, design, affordability, eco-friendly, maintenance, and many more. This will help you navigate what your priority is in roofing and what materials are the best to go with.
List of Most Commonly Used Roofing Materials:
Slate Tile Roofing is one of the oldest roofing materials that people have constantly used for centuries. It is well known for its long-lasting quality as it is durable, fireproof, waterproof, and an overall natural material product.
Having said that, there is no question that it's also one of the more expensive materials to consider when looking for roofing materials in the market.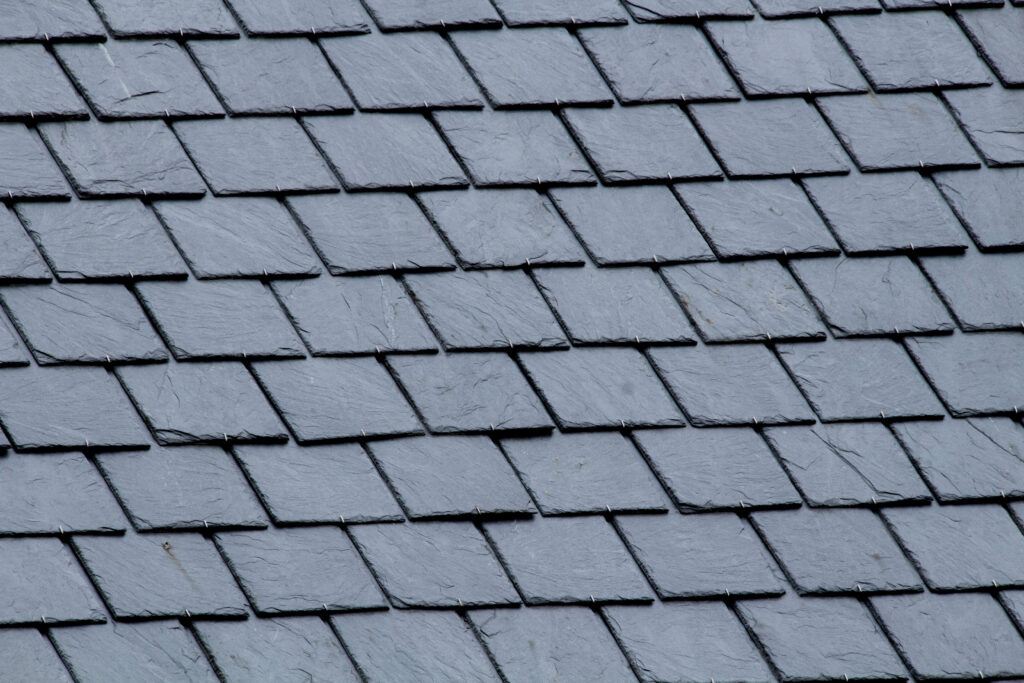 Concrete Tiles are made of sand, cement, water, and iron oxide mixed, molded, and heated together. Concrete tiles serve as a water and weather-resistant layer over your roof. It is also considered to be significantly heavier than other traditional roofing materials, which means they put more structural demand on your home.

The Concrete Tiles are one of the most versatile roofing materials, which could be perfect if you're really trying to achieve a distinct look for your roofing. It is also one of the most durable materials you can find in the market as it has 50+ years of life expectancy.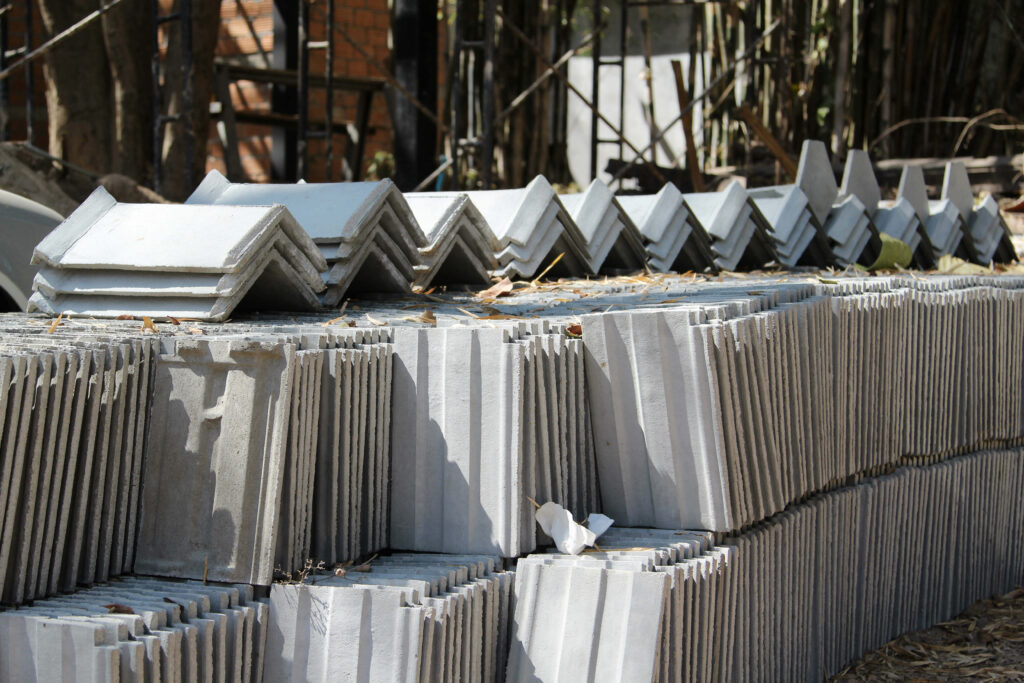 Membrane Roofing is commonly used to prevent water from leaking into your home. Roofing membranes can be made of any number of materials, and they're not always necessary to protect your home or business from leaks.

Membrane Roofing has been proven to be superior for the flat roofing methods of felt, asphalt, and gravel, which have much shorter lifespans, are notoriously difficult to properly seal, tend to leak within only a few years, and require a lot of maintenance.

The main reasons to consider before opting for membrane roofing are the weather in the country you are living in, the structure and material of your roof, added insulation, and can easily wash off the dirt. This means you can reduce the frequency of having to call for roofing maintenance services.
Rolled roofing is rarely used for occupied structures and residences. This means it works well for utilitarian, functional structures such as work sheds, shops, garages, outdoor roofed exercise structures, and even kids' treehouses.

It is the least expensive roofing material that you can find in the market. It is also very adaptable and easy to transport so you can move the rolls to the roof by yourself or with assistance without any machinery required.

It is also important for you to be reminded that rolled roofings are less durable than the other roofing materials with a short lifespan of 5-8 years.
Wood Shingles are great for achieving a scenic look and natural beauty for the exterior of your home. With the different options of style like fish scale, diamond, sawtooth, and steam-bent, you'll definitely find the distinct look you are trying to go for.

Wood Shingles not only have a sleek appearance, but they also have a protective structure that aids in colder climates and prevents cold leaks to keep the warmth inside your home.

Its weather-resistant and sleek quality explain why it is one of the most commonly used roofing materials for residencies.
Metal Roofings is definitely a very durable material compared to the other ones in the market. It can sustain up to 140 mph winds without experiencing any damage. It is also proven to withstand unexpected impact damage.

It is energy efficient due to its metallic material reflecting heat, reducing cooling costs by as much as 25%. Its fire-resistant feature also allows you to ensure the safety of your home and family for fire incidents.

Along with all these features, it is no question that it is also one of the most expensive options for roofing. Overall, it would be perfect if you have enough to afford it as it entails a lot of benefits and could save you a lot of unnecessary costs in the future.
Asphalt shingles are the time-tested choice homeowners in North American have been relying on for a long time. Mainly because of its versatility, weather resistance, energy efficiency, algae resistance, sound protection, and cost-effective quality.

Asphalt shingles can also create many different roofing looks, so you'll definitely achieve the look you are trying to go for your home. All those features while still being affordable and requires minimal maintenance.
Obviously, Green Roofing is the most eco-friendly option on this list. A Green roof has many benefits at economic, ecological, and even societal levels. Plus, it looks great once properly installed.

Green Roofs absorb rainwater by the water buffering in the plants, substrate, and drainage layer. It also reduces the temperature on the roof, so it is expected to be energy efficient for your electricity.

Along with many more benefits, it is also a great way to save some money while saving the environment as well. This is an excellent option for you if you're someone who desires a greener environment.