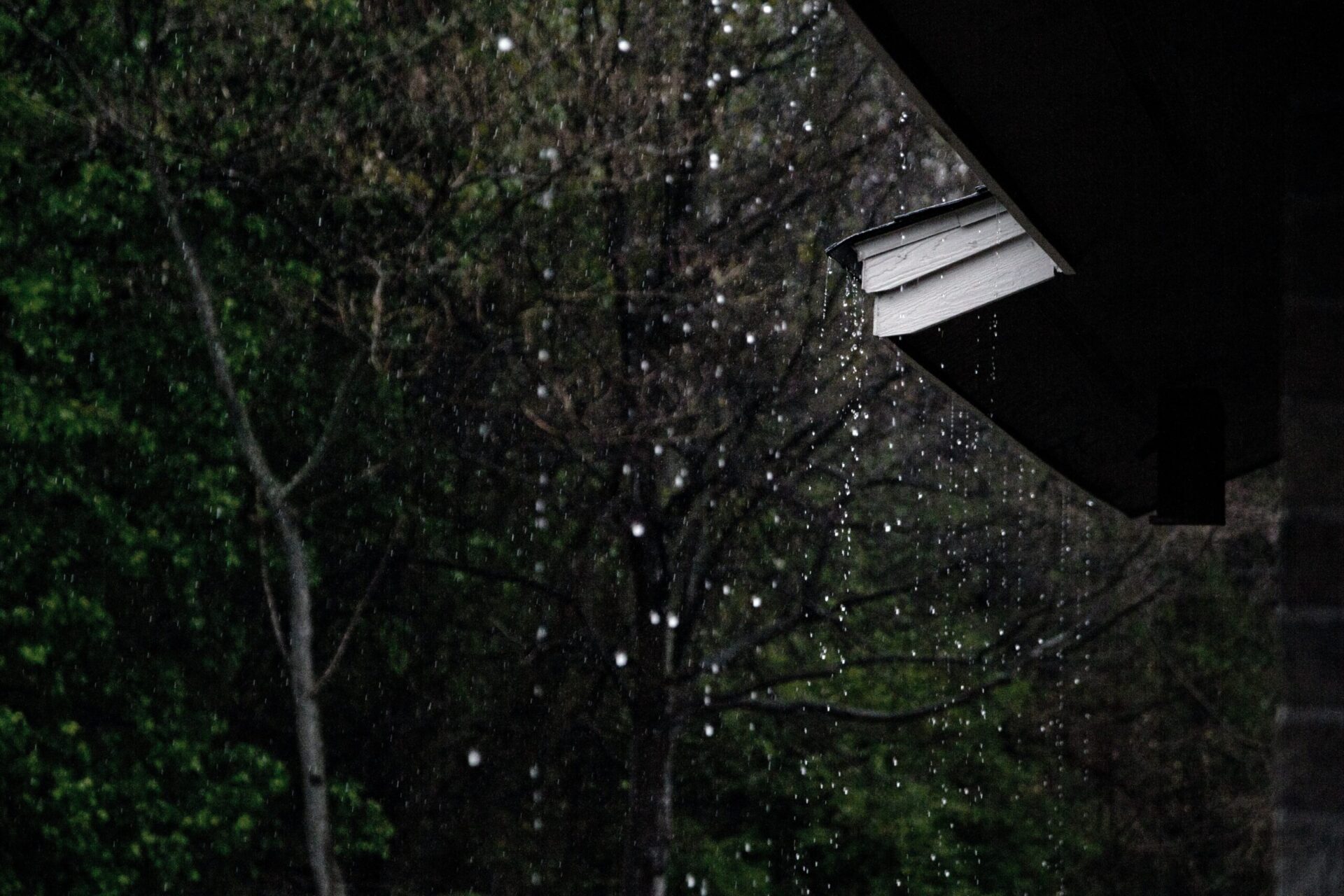 Can a Roof Be Repaired in the Rain?
Ideally, it is best to work on the roofs without rain as it is much safer and avoids interruptions in any procedure. However, no matter how much preparation we do and try to schedule the most optimate date possible using weather forecasts, the climate is too unpredictable. Professional roofing contractors should be ready for unpleasant weather conditions like rain. In this blog, we're tackling a topic that is frequently asked about roofing jobs. Can a roof be repaired in the rain? Let's find out!
Will Roofers Install Roof in the Rain?
Roofing Contractors almost always avoid installing roofs when it's raining. This is because rain and moisture can negatively affect the overall outcome and integrity of the whole roofing installation. Another crucial reason why roofers prohibit procedures during the rain is that it tends to become slippery. Prioritizing safety and protections for workers should be utilized to avoid physical harm or unforeseen accidents.
Roofing installation is an essential procedure for every home. It dictates how much protection you'll have against extreme weather conditions such as rainfall, strong winds, storms, and other natural calamities. Roofers understand this, so they don't do compromised work such as installing a roof during the rain and would rather wait out for the optimal climate instead of going against the weather.
How Roofers Work in the Rain?
Even if it's not recommended, there will always be instances where roofers will have to go against the climate and do roof repair jobs while it's raining. With the proper equipment and a measured approach, roofers are prepared to work even if it's raining. There might be instances where you'll even benefit as it allows them to see which parts are leaking and your roof's situation during the rain.
Some roofing repair jobs can wait, but some major ones need immediate action, whether the weather is good or bad. This is why calling for roofing contractors that have enough experience is crucial so you can rest assured that they'll get the job done no matter what.
Finding a Reliable Roofing Contractor
Indeed finding suitable materials could predict the integrity of your roof, but how you install or repair it also matters. In cases where you'll need an emergency repair job during the rain, you have to find a reliable contractor that knows exactly what they're doing and is entirely dependable, rain or shine. If you've ever wondered where you could find the Best Roofing Contractors for installation, repair jobs, and any roofing concerns, we know exactly where to find them. All Coast Roofing has been operating for over 20 years now and continuously strives to provide high-quality craftsmanship to residents and commercial properties.
Having deep knowledge about roofing and knowing the ins and outs of the industry allows us to be ready for any situation that may come your way. Offering property maintenance, roof repair, roofing installation, gutter installation, solar panel installation, and other roof-related services, All Coast Roofing is truly a one-stop shop for all your roofing concerns.